By Rachael Taylor
Being a great designer is all about having a good eye, and Victoria Tryons sartorial vision is 20:20. The jewellery designer, who worked for Cartier, Boucheron and Harry Winston before setting up her own eponymous fine jewellery label in 2009, has now turned that laser-sharp gaze to the work of others, launching her own online jewellery store, Curated by Victoria.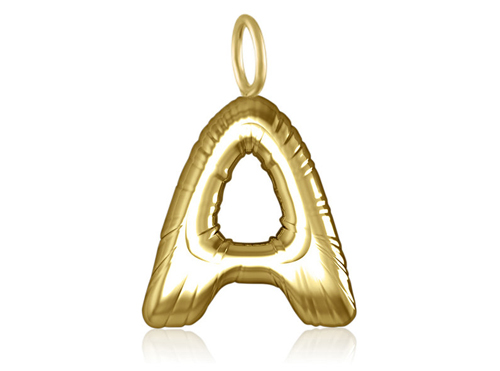 This online treasure trove of jewels, which she launched last year with business partner Julia Grandbesançon, formerly an exec at global consultancy firm McKinsey & Company in New York, is one giant lust list. Upon first click, beautiful images jump out to meet you of shimmering jewels, sexy stacks and names that you might not have heard of before; a key USP of the site that Tryon is passionate about.
"Not a lot of jewellery brands out there float my boat, but we have an array of really cool, unique designers on board," says Tryon, sipping a glass of wine in front of a roaring fire at what is perhaps Londons most exclusive private members club, 5 Hertford Street. As we chat, fellow member – and customer – William Cash, the editor-in-chief of Spears magazine and former Hollywood journalist, wanders over to join in, full of adulation ("She is a truly wonderful jeweller, I couldnt recommend her more," he says before wandering off into the night.)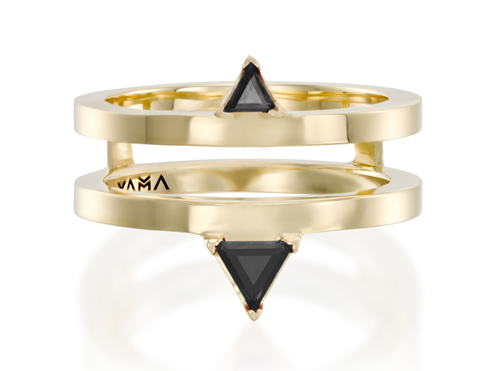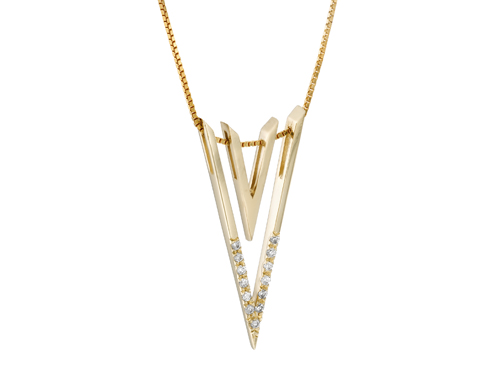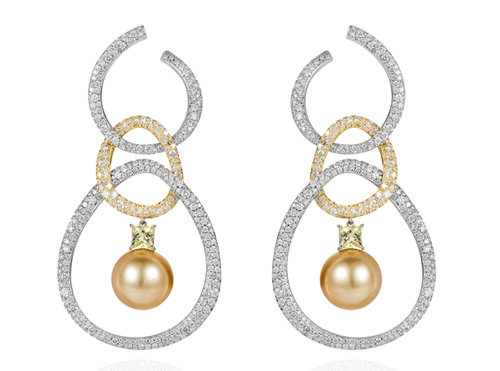 These wonderful, and in fact award-winning, jewels of Tryons can also be bought through Curated by Victoria, and her style is an eclectic mix. Tryons Amazon earrings capture clusters of loose amethysts in industrial gold cages, while her decorative enamel swans fly over breastbones or nestle on fingers, and the Vanity collection comprises entirely wearable vortexes of diamonds. As for the band of jewellers she has chosen to join her for the launch of the site, it only strengthens the diversity of the offer.
Nadine Aysoys dazzling Tsarina collection is heritage fine jewellery at its most lavish, with a playful modern twist, while Yama offers up minimal gold and diamond jewellery with geometric leanings. Hasanthi Ovesen is a master of statement gemstones – her enormous Amazonite earrings are just perfect – yet Kelly Bello manages to make just as much of a statement by using tiny specks of diamonds on edgy body chains, or carefully placed etches on gold initial charms to make them look like helium balloons.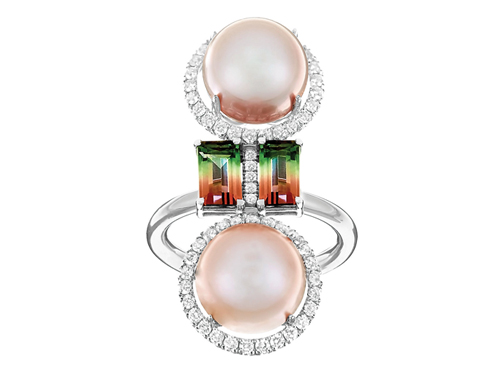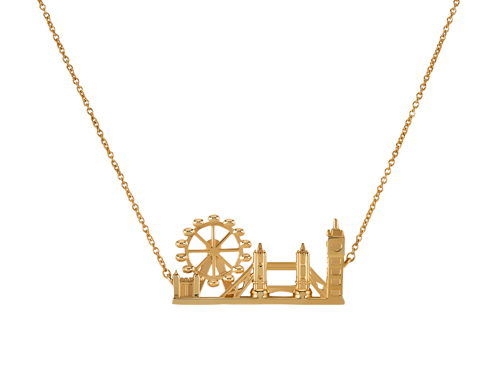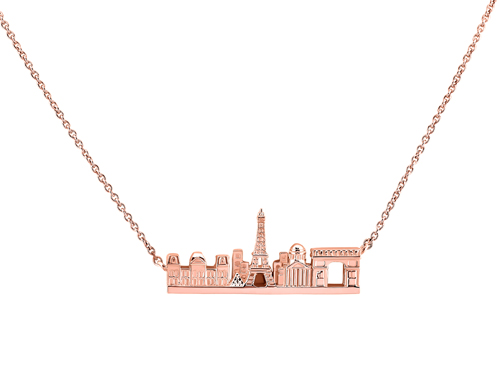 The price range available also makes the site ideal for both a serious, considered purchase as well as a quick gift or pick me up. In fact, one of Curated by Victorias quirkiest designs is its most affordable: Selina Nazs necklaces recreating Paris, New York and London skylines in intricate but miniature detail on silver necklaces cost just £120. At the top of the scale, youll find an ambitious peacock-inspired Feather gold necklace by Hasanthi Ovesen, set with a 5.8ct tanzanite as well as tiny emeralds and diamonds, which can be yours for £23,000.
"Its very carefully curated," assures Tryon. "You dont have to trawl through hundreds of pages, and you know that everything [on the site] is beautifully made, will be on trend and it is from [designers] all over the globe." Certainly, a triumvirate of reasons to make your next click Curated by Victoria.
The post Victoria Tryons eclectic ensemble appeared first on JFW MAGAZINE.
[contf] [contfnew]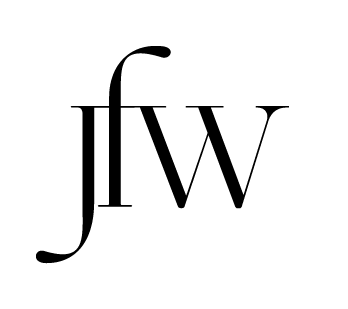 [contfnewc] [contfnewc]