Following Denise Welch and Carol McGiffins return to the ITV show, Lisa Maxwell tells Woman about her plans…
Lisa Maxwell is arguably one of the best-loved Loose Women panellists of all time, having been a regular on the show from 2008 to 2014. And having enjoyed watching her pals and former co-stars Denise Welch and Carol McGiffin return to the panel, the 54-year-old actress told us why she still hasnt shut the door on the show for good.
Here, Lisa revealed why shed never say never to a Loose Women return, how shes supporting her daughter, Beau, as she prepares to go to university, and why shes terrified about competing in this years Celebrity MasterChef…
"I watched Denise and Carol on Loose Women and thought they were brilliant. And have to say I think the show is brilliant. Im really enjoying it these days. I have had some of the happiest times doing that show and made some lifelong friends. Theres no reason not to go back and its a lot of fun, so never say never.
"Even though my daughter Beau is 18 and about to go to university, my greatest achievement is being a good parent. Im a bit worried about her leaving home because shes going to a big city and weve been in the countryside for a while. Shes got to live her life, but Im a bit apprehensive because its a big lifestyle change, but everyone leaves home at some point. If I feel the need to be nearby with a pair of binoculars I will be. Im going with her!
"Some of the people at her school boarded and I was like, Ive only got one, I dont want to let her go! Im excited for her. And, to be honest, most people, you do this whole moving out thing and then the next thing you know theyre back again and you wish theyd stayed away.
"I always get recognised in the toilet, where youre sat on the loo, and people try talking to you through the door. They just want a chat and they forget youre on the toilet. People start talking about The Bill and go into depth with storylines, ask whether Carol McGiffin is nice in real life, and you dont know whether to finish up and come out or wait until theyre gone.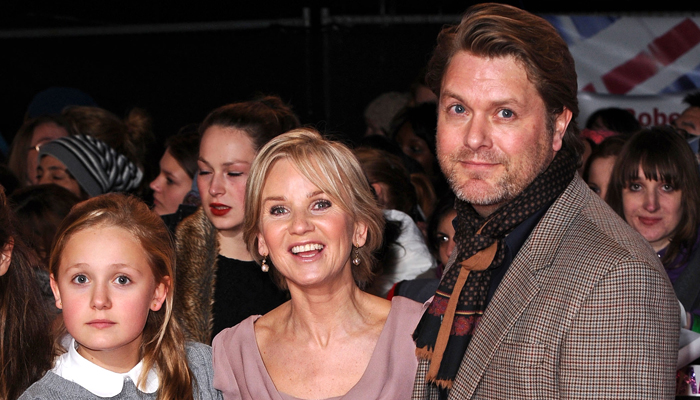 "I signed up to Celebrity MasterChef because Im 54 and needed to be able to cook. Ive never had any confidence, Ive always really enjoyed food and can recognise good food thats prepared to the perfect temperature, but never been able to put my money where my mouth is. Id been asked in the past but because its such a serious, foodie show, I didnt really feel confident to compete. But I thought, Im going to be a grandmother one day and I want to be able to feed grandchildren and entertain people around the family table and be able to get all the dinners right, and not just one.

"I was scared of everything on the show but putting the fear of God into me really engaged my brain and made me work hard. I just kept thinking this is going to go wrong, but Ive been cooking a lot more since and thats something Im so thankful for. My family think Ive been taken over by some religious cult, because Ive gone from not being very comfortable in the kitchen – unless its going to the wine cooler – to being a know-it-all about it now, thinking Im a chef. Im like, Why dont you sprinkle a little basil or thyme on that, or add some saffron to that? Even if its a friends kitchen, Ill say it and my friends are getting annoyed with me!"
The post Lisa Maxwell hints at Loose Women return four years after quitting the show appeared first on Woman Magazine.