Woman's Strictly columnist reacts to the rumours her son, Mark Ballas, used to date show contestant Ashley Roberts.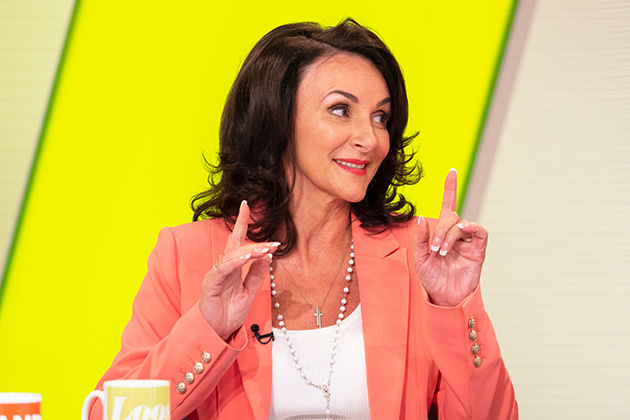 Shirley Ballas has confirmed rumours her son, Mark Ballas, used to date current Strictly star Ashley Roberts.
Writing in her Woman column, Shirley said, "Id like to clarify that Ashley [Roberts] and my son, Mark, dated seven or eight years ago and she remains a friend."
READ MORE: SHIRLEY HITS BACK AFTER FANS BEG FOR HER TO BE DROPPED FROM STRICTLY
But, the 58-year-old confirmed that Ashleys past with her son wont affect how shes scored on the leader board.
"I always judge without fear or favour; I have met lots of the professional dancers on dance shows – many have passed through my books, theyre all treated the same."
It was last month that the rumours emerged, with a source claiming, "Mark and Ashley enjoyed a number of cosy dates but decided they would be better off as friends.
"You have to wonder, given their background, whether it will make things awkward for Shirley to judge Ashley."
It isnt the first time Ashleys time on the show has been shrouded in controversy, as fans have blasted the show for being a fix with her topping the leader board two weeks in a row.
Its no secret that the Pussycat Dolls star comes from a dance background, which fans of the show have called "unfair" on Twitter.
"As brilliant as she is I really dont think its fair for Ashley Roberts to be in #Strictly. Shes a pro dancer and she was a judge on Dancing On Ice. Such an unfair advantage," one tweeted.
Another said, "I think its unfair that #Strictly let professional dancer Ashley Roberts complete on strictly."
But, Ashley disagreed.
"I do have rhythm, which is always a bonus, and I think Ill be able to pick it up well but having the guy lead is just foreign to me," she said.
"What I did 
in the Dolls were things like booty popping, but I dont know if theres that many booty pops in the tango!"
The post Strictly Come Dancing 2018: Shirley Ballas reveals all about her sons romance with Ashley Roberts appeared first on Woman Magazine.