Women
Strictly bosses fear Debbie McGee might drop out of the final for this reason
Hotly-tipped Strictly Come Dancing favourite Debbie McGee is said to have fallen ill just hours before the show's final this weekend.
The BBC bosses are reported to be worried that she could drop out after admitting she felt "like a zombie".
Speaking to The Daily Star, Debbie, 59, said, "On Tuesday I was like a zombie. I was brain dead and physically washed out."
"I am now more tired than I have been in any other week.
"The pressure is much heavier."
It's no surprise the radio presenter has run out of steam – every week she's been wowing the audience and judges with high-scoring, energetic routines alongside partner Giovanni Pernice, 27.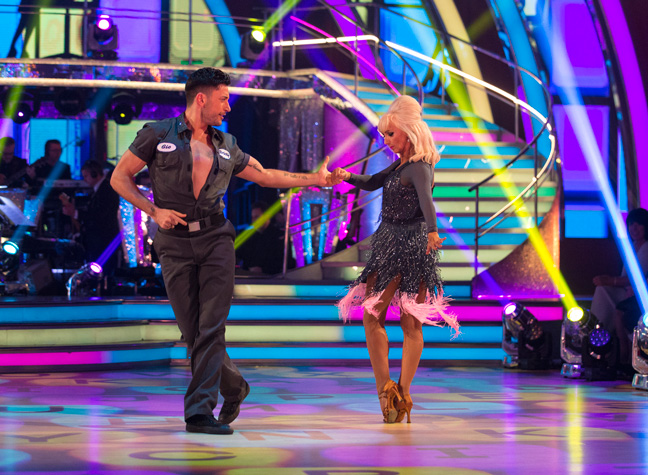 She's also recovering from a back injury, not to mention her back-and-forth travelling to York to rehearse for her upcoming pantomime performance in Beauty and the Beast.
Debbie has spoken about how her late husband Paul Daniels has kept her going throughout the competition.
Speaking to The Mirror, Debbie said, " Paul would always have wanted me to do better than I was doing.
"I could imagine, if Paul was alive and watching me every week, he would give me notes.
"There is no doubt about that – he would find something."
Debbie has also said that despite her former ballet training, she gets terrible stage fright and gets through it by knowing that Paul is watching over her.
"I feel he is with me," she said. "When I walk down that studio floor, there is always a moment I think of him.
"He had so much confidence.
"I kind of say, 'Come on, darling, give me some of your confidence'. And it takes away my nerves."
Strictly has hit record viewing figures this series with an average of 11 million viewers per episode, beating last year's average of 10.9 million.
In contrast, The X Factor has been having its worst viewing rating in history, drawing in only 6.3 million people per episode.
This Saturday's Strictly Come Dancing live final is expected to draw in even more viewers, with last year's racking up an impressive 13.3 million viewers.
FROM: Woman & Home. Words by Isa Jaward.
The post Strictly bosses fear Debbie McGee might drop out of the final for this reason appeared first on Woman Magazine.
The post Strictly bosses fear Debbie McGee might drop out of the final for this reason appeared first on News Wire Now.