Jewellery
Nicholas Kirkwood presents: Eva Fehren
By Natalie Ball
Nicholas Kirkwood's flagship Boutique located in London's Mayfair introduces a creative space which will play host to a series of takeovers and curated pop-ups aimed at promoting collaborative partnerships with various artists, designers and creatives from a range of design disciplines including jewellery, art, literature and floristry.
Liza Urla, Founder of Gemologue and Nicholas Kirkwood presented a partnership with New York based fine jewellery designer, Eva Fehren. Fehren a CFDA nominee draws inspiration from New York City's geometric urban patterns and architectural elements congruous to Kirkwood's own collection of graphic and bold designs that subvert expectations and present a new kind of aesthetic luxury in footwear. Much like jewellery design, Kirkwood always experiments with contrasts and tensions, tradition and tech– a series of juxtapositions that Fehren also explores. Fehren's work also uses hexagons frequently, a key Nicholas Kirkwood visual signature and plays with precious materials such as kite-cut diamonds in an irreverent feminine way, much as Kirkwood does with his ubiquitous use of pearls.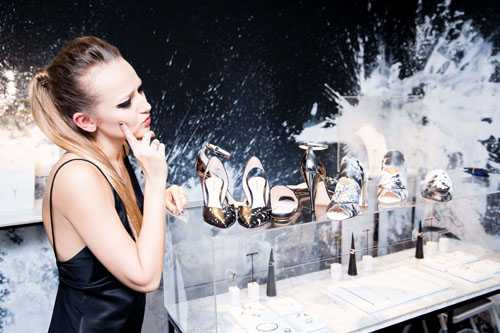 The Eva Fehren collection possess bold femininity and speaks a language that today's women understand, allowing the wearer to effortlessly reflect their own personal style. Known for exacting craftsmanship and exceptional wearability, each piece in the Eva Fehren line is handcrafted using 18ct gold paired with custom-cut geometric white diamonds, grey diamonds and opaque sapphires.
The installation launched in store on 6 November 2017 and will run into the new year. This is the first retail foray for Fehren in the United Kingdom allowing European clientele access to her hand-crafted, custom cut styles.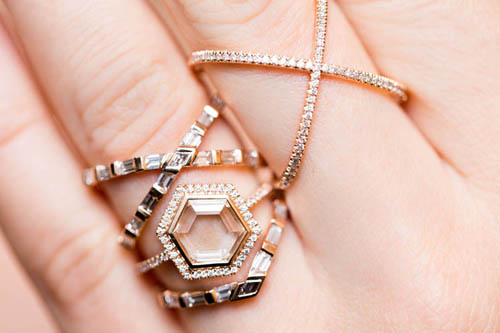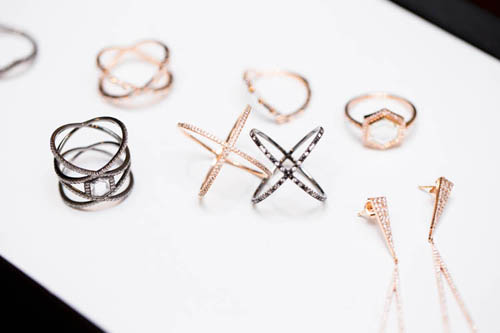 The 'Nicholas Kirkwood presents' series includes:
Part 1: Haroon Mirza – an installation from Kirkwood's own collection installed to celebrate Frieze Art Fair
Part 2: Eva Fehren, Jewellery Designer
Part 3: Simone Gooch, Fjura
The post Nicholas Kirkwood presents: Eva Fehren appeared first on JFW MAGAZINE.
The post Nicholas Kirkwood presents: Eva Fehren appeared first on News Wire Now.