Jewellery
Step Inside Tessa Packard's Eclectic Showroom
By Natalie Ball
Located in Chelsea, a stone's throw away from Sloane street, one of the world's ultimate luxury shopping destinations, the by-appointment-only showroom on Ives Street offers clients of Tessa Packard a beautifully designed space to not only see Tessa's contemporary fine jewellery collections in situ, but to meet with the designer one on one to discuss bespoke commissions.
Tessa Packard comments on the launch: 'This autumn marks four and a half years since I first launched the brand back in 2013 and we've finally reached a point in that journey where we need a stand-alone space and destination to offer our clients. As daunting as it can be to take on such a big commitment in terms of investment, it's important for the brand at this stage to reach the next level in terms of growth and expansion and I'm excited to see what the future holds'.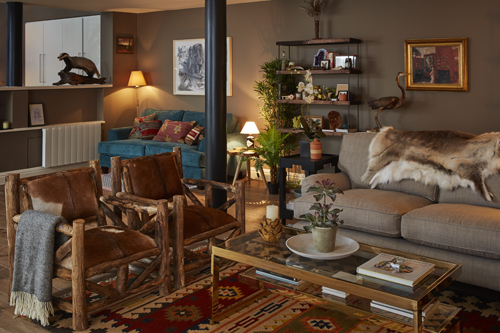 The large, two-storey space is modelled on a chic London townhouse, showcasing both Tessa's exquisite jewellery alongside her talented flair for design, with all elements from furnishings to art having been personally curated by her. Clients are able to relax in this home-away-from-home, in a location that serves as the perfect place for private events, panel discussions and intimate brand dinners.
Upon entering the showroom, visitors are drawn into an elegant, double-height space decorated in the style of Robert Kime with touches of the colonial, evoking the setting of a gentleman's library meets Victorian curiosity cabinet. Taxidermy and found objects also play a big part in the décor and imbue the more modernist aspects of the building with a sense of eccentricity and storytelling. The jewellery is be displayed in a series of beautiful, custom-made vitrines throughout the showroom.
Explore more of the stunning collections here: www.tessapackard.com
The post Step Inside Tessa Packard's Eclectic Showroom appeared first on JFW MAGAZINE.
The post Step Inside Tessa Packard's Eclectic Showroom appeared first on News Wire Now.