Women
Prince Harry and Meghan Markle release adorable official engagement photos
Prince Harry and Meghan Markle have now released their official engagement photographs, after announcing their happy news over a month ago.
The adorable pictures of the couple were released by Kensington Palace on 21st December, and the photographs were taken earlier this month.
Harry and Meghan's official engagement pictures were taken by photographer Alexi Lubomirski, at Frogmore House in Windsor.
Alexi has photographed many famous Hollywood celebrities before, including Angelina Jolie and Julia Roberts.
Two pictures have so far been released of Harry and Meghan. The first shows the pair sat on the steps together at the estate adjoining Windsor Castle, with Meghan in a glamorous £56,000 embellished black dress by Ralph and Russo, and Harry in an impressive blue suit.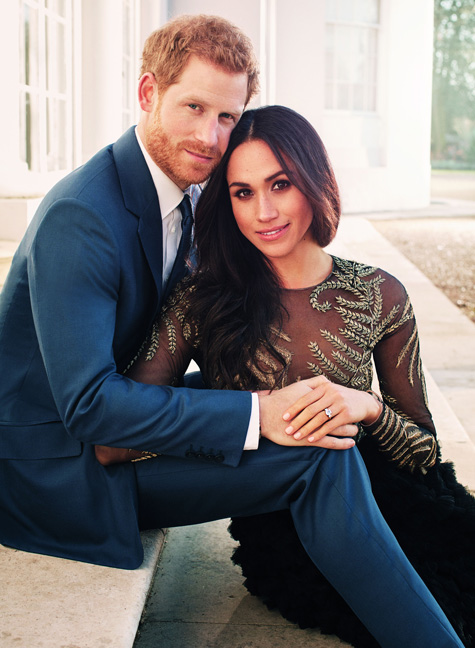 (Credit: Alexi Lubomirski)
The second photograph shows the couple making another adorably affectionate display, showing the pair with the heads together with happy smiles on their faces.
In the photo, Meghan is also tucked into Harry's coat whilst wearing a smart white jumper by Victoria Beckham, and is proudly showing off her engagement ring – which is made up of jewels from Princess Diana's own jewellery collection.
Fans of the royal family were quick to praise the official photographs, with many commenting on how "beautiful" they are.
One wrote, "Lovely couple. Beautiful photos. Congratulations
and all the best for them. His mother would have been absolutely delighted."
And another said, "This is such a gorgeous shot! You can really see the love they have for each other and that's beautiful.

"
The couple then put out another, candid photo from the day of the engagement shoot, in order to thank fans for their kind words about their official photographs.
Kensington Palace released a statement saying, "Thank you so much for all of the wonderful comments following the release of Prince Harry and Ms. Meghan Markle's engagement photographs.
"The couple are so grateful for the warm and generous messages they have received during such a happy time in their lives."
"As a way to say thank you, they have decided to share this candid photograph from the day of their portrait sittings directly with all of you."
The sweet images are not too dissimlar from the Duke and Duchess of Cambridge's official engagement pictures, released on the day of their engagement, 29th April 2011.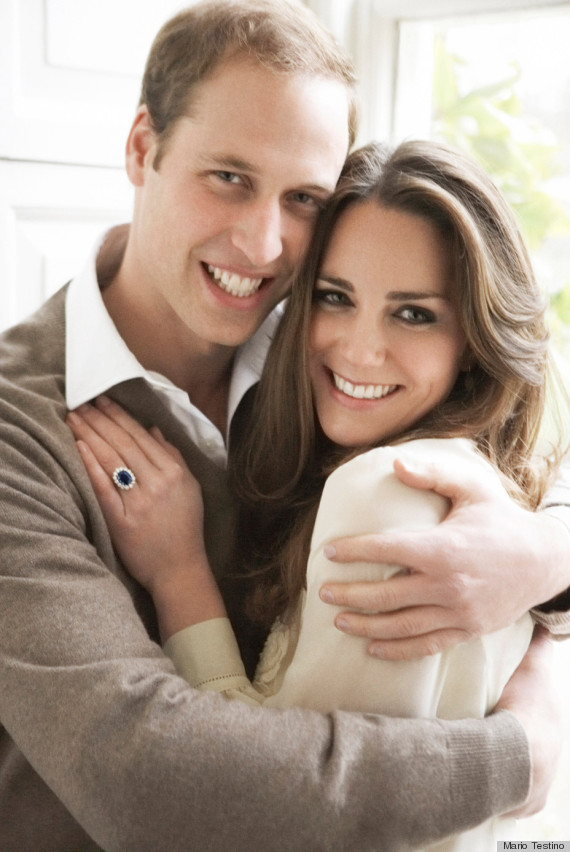 This one also shows the couple sharing a cosy embrace – much like Harry and Meghan's.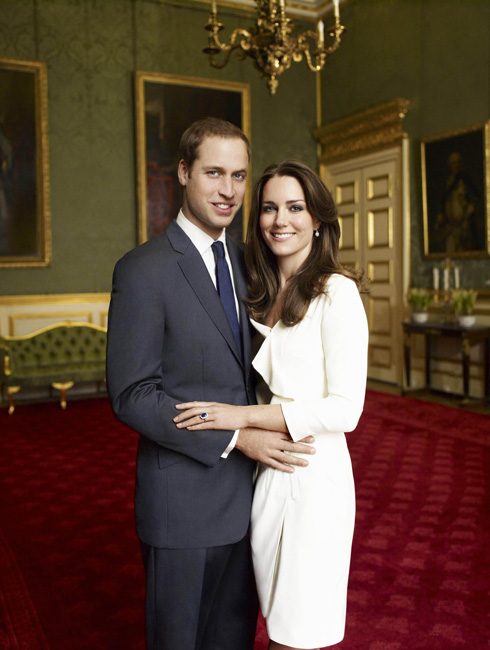 The couple, who are expecting a third child, had their official engagement photographs taken by famed photographer Mario Testino. Unlike Meghan and Harry, Prince William and Catherine had their photos taken inside, in the rooms of Buckingham Palace.
But they too looked deliriously happy – just as Harry and Meghan do now.
We just can't wait for the pictures of the wedding now!
FROM: Woman & Home, our sister site.
The post Prince Harry and Meghan Markle release adorable official engagement photos appeared first on Woman Magazine.
The post Prince Harry and Meghan Markle release adorable official engagement photos appeared first on News Wire Now.