Women
Zara Phillips and Mike Tindall announce they're expecting their second baby
The Queen's granddaughter Zara Tindall [nee Phillips] and husband of six years Mike Tindall have announced they are expecting their second child.
A spokesperson for the couple revealed the happy news and it's thought that the baby is due in the summer.
They said, "I can confirm Zara is pregnant with her second child."
If the baby is due in early summer, July, it suggests that Zara is currently little over two months pregnant.
The couple are already parents to three-year-old daughter Mia Tindall, who was born in January 2014.
The new arrival is due then just months after the Duke and Duchess of Cambridge's third baby, who is expected to be born in April. The Tindall's second child will be the Queen's seventh great grandchild, and will be 18th in line to the throne.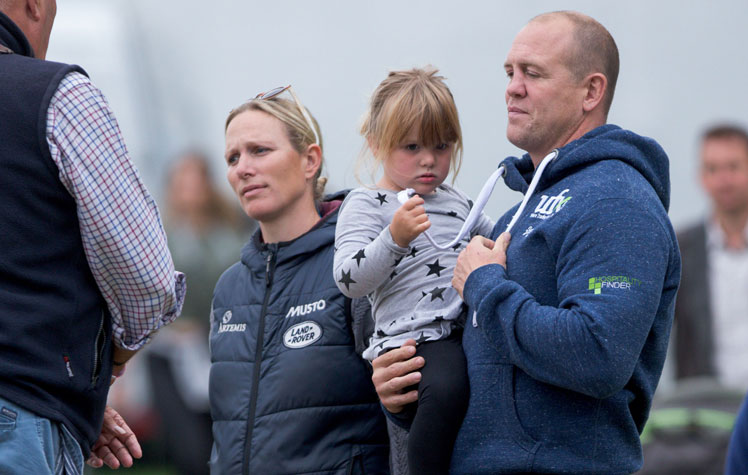 Zara and Mike's exciting news comes just one year after the couple tragically lost their second child in December 2016.
Zara experienced a miscarriage, after revealing that the baby was due in the spring of 2017. Speaking about the loss some months later, Mike said, "We were very lucky to have Mia in terms of what we've been through."The biggest thing you can have is an outpouring of support. Social media was a good thing for once."With what we've been through we would always say we are very lucky to have Mia."
The new addition to the family will of course be second cousins to Catherine and William's children, Prince George and Princess Charlotte, and their new sibling, expected in April 2018.
Catherine and Zara are now pregnant at the same time – so might they be swapping pregnancy tips?
Harry and William are considered to be close to their cousin Zara, and are regularly pictured with her and her family at informal events.
A Buckingham Palace spokesman said of the news, "The Queen and members of the royal family were very pleased to hear this news."
FROM: Woman & Home, our sister site.
The post Zara Phillips and Mike Tindall announce they're expecting their second baby appeared first on Woman Magazine.