World
Scottish ice cream firm is hot stuff on the Asian market
A family-owned Scottish ice cream firm has seen a surge in exports and is on track to record major growth in the Asian market in 2018.
Building primarily on past success in Taiwan and Korea, Mackie's of Scotland is now projecting a year-on-year increase in ice cream export sales, which in 2018 are forecast to deliver £1m in revenue.
Once again the growth in volume can be attributed to the two key Asian countries, with Taiwan upping its order of three shipping containers to 14, while Korea has already placed an order of eight containers for delivery in 2018.
A Korean fridge containing Mackie's ice cream
Exporting ice cream can be challenging and most of the Asian orders are shipped via specialised 40-foot refrigerated containers, which spend around six weeks on the open-seas, with a large container packed with over 20,000 litres of ice cream leaving the Aberdeenshire farm most weeks.
Ivan Jefford, export director at Mackie's, said: 'Mackie's has been exporting ice cream to the Asian market for a number of years now – and it is also popular in UAE and Abu Dhabi.
'Korea has been our main success until recently. But we've now seen a spike in demand from Taiwan, which is very positive.
'I think that what's attracted Asian buyers to Mackie's is the journey from the Scottish farm with their own dairy herd producing the fresh cream and milk, mixed with renewable energy and tailored packaging – Mackie's manages the whole production process.
Kirstin, Mac and Karin Mackie
'Then throw in the fact that the market looks for quality products – something Mackie's is known for – and that we are a Scottish brand. It's is a unique selling point and a strength that sets us apart from others. Scottish produce really is prized in Asia thanks to a lot of amazing work by the wider national food and drink industry.'
According to Ivan, the Asian market's taste buds are more or less in line with that of other stockists of Mackie's across the globe, with 'traditional' being the most sought-after flavour.
'Traditional' is an all-round favourite due to its creamy, natural flavour. Nothing is added to mix – not even vanilla – and products are created using renewable energy, generated predominantly by four wind turbines and a 10-acre solar farm.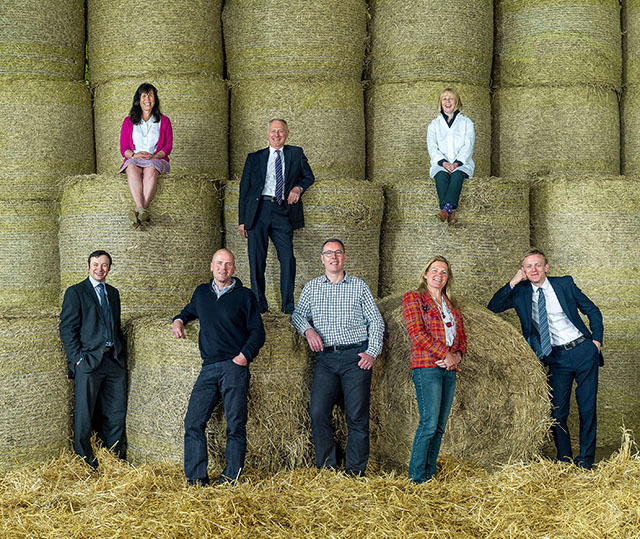 The delighted Mackie's senior management team
Following the company's 'sky to 'scoop' ethos, which sees everything from dairy products to packaging created on site, new nutrition labels have been made for the export tubs, as Mackie's product offering is the same in the Middle East – all that has been needed for the new market is a label which includes a translation of the nutritional and ingredient information.
Speaking of the company's success, Mac Mackie, the firm's managing director, said: 'Our growth in the Asian market has been such a positive sign. We are always looking at new ways to bring our ice cream to new markets and have spent time establishing the right relationships.
'We are always working six to 12 months ahead of where we are just now. Japan is looking positive for 2019, as do further listings in Hong Kong and Taiwan.'
Mackie's of Scotland produce luxury ice cream at their fourth generation family farm, Westertown, in Aberdeenshire. They started producing ice cream in 1986 and still produce it using only milk and dairy from their own herds. Mackie's distribute to the UK and worldwide.