World
Iconic Glasgow hotel takes title to complete its amazing comeback
An iconic Scottish hotel has taken the title of of City Hotel of the Year at the glittering Prestige Hotel Awards.
Glasgow's iconic Grand Central Hotel was awarded the title at Scotland's Prestige Hotel Awards, created to showcase and reward outstanding service within the hotel industry in Scotland and is voted for by the public.
Glasgow's iconic Grand Central Hotel
It marks a tremendous comeback for the hotel, which, in 2009, was forced into administration after its owners, The Real Hotel Company plc, went into administration. The hotel was then closed after concerns were raised about asbestos contamination and deterioration of the building's structure.
The category A listed building was bought in June 2009 by the Principal Hayley Group, who refurbished the building and re-opened it as the Grand Central Hotel in September 2010, renaming it The Principal Grand Central Hotel in 2017.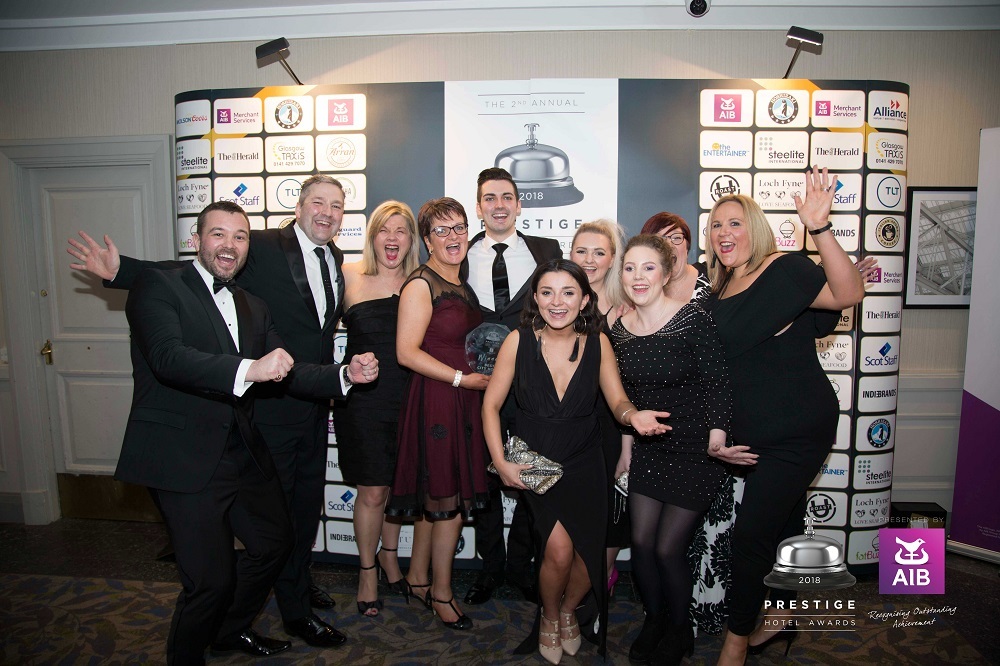 Grand Central Hotel staff celebrate winning city hotel of the year
Hotel-goers voted for their favourite venue and exemplary staff that have left a lasting impression across the last year. The winners were announced across 19 categories at the grand gala final.
General manager Paul Bray said: 'I am thrilled Grand Central Hotel was awarded City Hotel of the Year. It means even more that these awards were voted for by our customers. There is a lot of competition in the city so it is great that the team really managed to set themselves and the hotel apart.
The Grand Central Hotel is located at Glasgow Central Station
'There has also been a lot of investment in the hotel to ensure it remains fresh and vibrant for our customers. Included within the refurbishment works was the refresh of Champagne Central which is hugely popular with people coming to the city.
'I would like to thank all of the team for their hard work in keeping Grand Central an award-winning destination and I look forward to meeting visitors, old and new, to the hotel over the coming months.'