Women
Is this iconic British band set to perform at Harry and Meghan's wedding?
Since Prince Harry and Meghan Markle announced their engagement, rumours have been flying about who might – and might not – be attending.
Speculation has also mounted about which famous faces may perform at the nuptials too – with everyone from Ed Sheeran to Elton John considered.
However, it seems that we now have pretty solid proof about which celebrities might be peforming, as Spice Girl Mel B revealed some very exciting details about the upcoming wedding!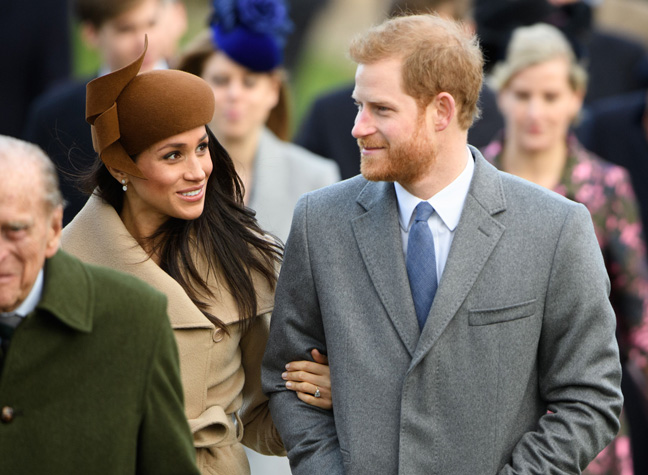 Mel appeared on US show The Real recently, and was asked whether she knew anything about the royal wedding at all.
Looking coy, Mel nodded, and whispered, "I'm going. I don't know if I should have said that!"
The singer was met with huge excitement from the all-female panel, who then asked her to confirm she'd had an invitation.
She answered, sharing that in fact all five of the Spice Girls had. Very telling!
"Well, us five Spice Girls did… why am I so honest?".
Eek – so exciting!
The 42-year-old singer was then asked what the invite actually looked like, but stopped herself fom sharing too much information.
She said, "That's getting too personal if I actually describe it."
However, she reassured the audience that, "It was proper".
One of the hosts of the show quickly got stuck into the details though, asking if the recently reunited five-piece were actually set to perform at the royal wedding.
Read more…
And while she didn't confirm it, Mel B proceeded to throw her papers up in the air as if resigning to the truth finally being let out.
She then continued, "Eurgh I swear…I need to go, I'm going to be fired!"
This might just be the most exciting news ever. Royal wedding + Spice girls? We can't wait to see what happens!
How likely is a Spice Girls royal wedding performance?
If the Spice Girls were to perform at the wedding on 19th May, it would be a pretty logical decision for Harry and Meghan.
As one of the biggest bands to ever come out the UK, they're one of Britain's most celebrated music acts of all time.
Plus, Harry and Meghan's Spice Girls connections are pretty obvious.
Meghan has in the past admitted to being a big fan of the girl-group, and Harry has been pictured with them many times during their original run as a band.
The Spice Girls, consisting of Geri Horner, Victoria Beckham, Emma Bunton and Melanie C and Mel B, recently confirmed their reunion with a group picture on Instagram.
Shortly afterwards, they released a statement about the news, hinting at what the future might hold for them.
They said, "We all agree that there are many exciting possibilities that will once again embrace the original essence of the Spice Girls, while reinforcing our message of female empowerment for future generations."
So are you hoping for the Spice Girls to perform at the royal wedding? Who would you like to see perform?
FROM: Woman & Home, our sister site.
The post Is this iconic British band set to perform at Harry and Meghan's wedding? appeared first on Woman Magazine.