Women
This Morning's Ruth Langsford reveals whether she gets paid the same as husband Eamonn Holmes
She regularly presents alongside Eamonn Holmes on This Morning, and now Ruth Langsford has revealed whether or not she gets paid the same as her husband.
Ruth has admitted that she demands equal pay to that of her co-presenters, including Eamonn.
"I insist now on being paid the same. I insist now that I do," she revealed in an interview with The Sun.
The 57-year-old added: "But as we all know, in the past I've worked not just with Eamonn. The thing is you don't normally discuss your pay when you're a co-presenter, but obviously I do with my husband because he's my husband."
And, understandably Ruth is determined to stand her ground no matter what role she's being offered.
"I basically wouldn't work for them if they weren't paying me the same if I'm doing the same job, whether I'm with my husband or any other male co-presenter," she admitted.
Good for you Ruth!
Ruth's comments came after Eamonn shocked This Morning viewers last Friday when he revealed his nickname for Ruth.
During a cooking segment on the show – which featured chef, Donal Skehan making chicken dumpling soup – Eamonn admitted, "I wish you would stop saying that, because that's my pet name for Ruth. I call her my little chicken dumpling."
Before adding: "My little turkey neck." Eeek!
One fan wrote: "Time she shared with us what she calls HIM at home…..I know what words I'd use."
While another added: "I love this pair he has no filter and Ruth is a good sport, totally natural."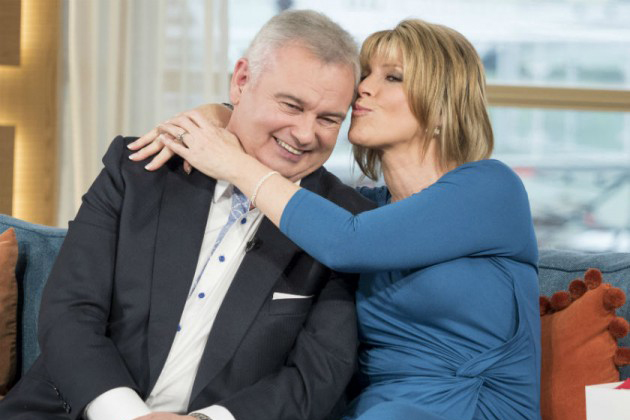 And, it seems as though Donal even thought Eamonn was treading on rocky territory with his comments. "You're living dangerously Eamonn, very dangerously. Do you let him get away with that Ruth?"
Ruth gasped after hearing his revelation, and replied: "Don't worry he's very brave at work, that's all I'll say!"
We think you're looking absolutely fabulous Ruth.
The post This Morning's Ruth Langsford reveals whether she gets paid the same as husband Eamonn Holmes appeared first on Woman Magazine.