Women
Tamara Beckwith daunted as shes set to become a grandma aged 48
Tamara Beckwith is set to become a grandmother at aged just 48.
The former It Girl – best known for going out boozing – is set for a complete change of pace as her eldest daughter Anouska, 31, is expecting her first child with long-term partner, trauma therapy worker Luke McSwiney.
And Tamaras finding the idea extremely "daunting", according to pals.
An insider told the Daily Mail: "Its quite daunting for Tamara. I think shes still getting used to the idea of being a grandma."
Despite this, Tamara – who became a mum when she was 16 – insisted she and her husband Giorgio Veroni cant wait to be grandparents.
"Giorgio and I are beyond thrilled. Becoming grandparents will be another wonderful chapter in this journey we call life," she said.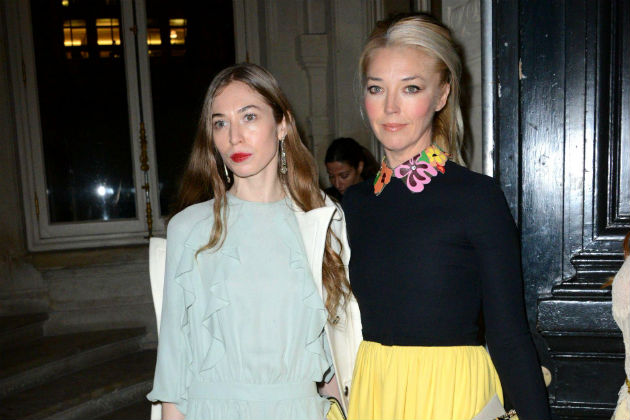 Tamara dropped out of Cheltenham Ladies College after falling pregnant, although Anouska was raised largely by Tamaras parents, property tycoon Peter Beckwith and his wife Paula.
But Tamara and Anouska, whose father is William Gerhauser, havent always seen eye to eye.
The ex party girl also has daughter Violet, nine, and son Vero, four, with Giorgio and said that despite being close to Anouska, she sees more of herself in Violet.
"[Anouska] calls me at least three times a day — were probably a bit too close because she doesnt have a lovely dad like my little one does so if shes feeling a bit pissed off with life, Im the punching bag.
"Anouska doesnt like being in trouble, [whereas] I didnt care as long as the fun outweighed the trouble. I have a feeling Vivi is much more like that — she has got a much more wild personality… she is 10 foot tall and bulletproof because everything revolves around her in our house."
Meanwhile, Anouska once branded her mum "high-maintenance", and made it clear she doesnt share the same values.
"She likes private planes and fast cars and I think it makes her happy. Money has never interested me; all it does is cause pain and conflict and complications," she once said.
The post Tamara Beckwith daunted as shes set to become a grandma aged 48 appeared first on Woman Magazine.