Women
Argos are selling a copy of Meghan Markles engagement ring for just £15
Since Meghan Markle and Prince Harry announced their engagement, fans have been clamouring over everything from her hair, to her fashion and her jewellery.
But nothing has drawn more attention than her gorgeous engagement ring – custom made by Prince Harry.
The sparkler was designed to be both sentimental and impressive – made with two stones from Princess Dianas collection, and a diamond from Botswana – where Harry and Meghan spent a special holiday at the start of their relationship.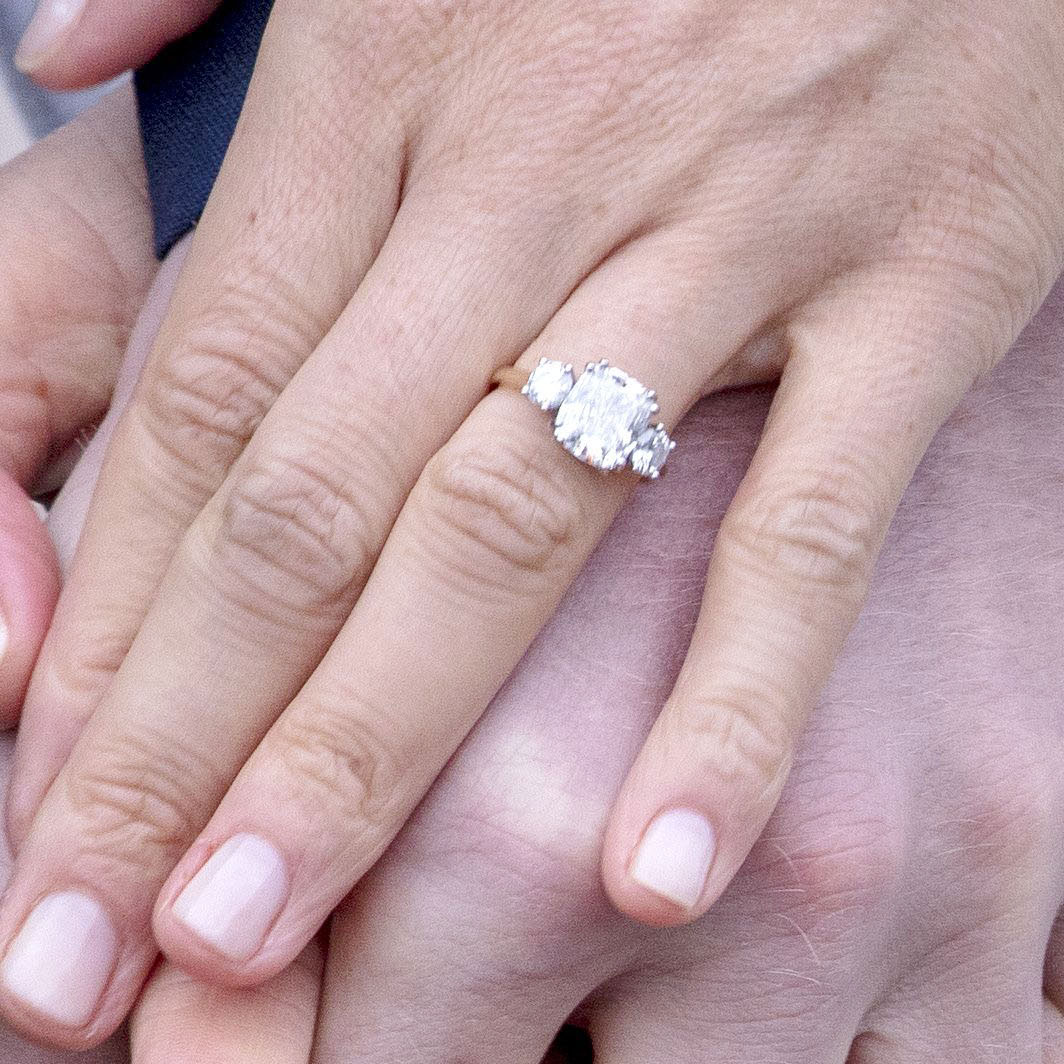 Of course, the ring was as expensive as it was mesmerising. Estimated to now be the most pricey royal engagement ring ever, its value is estimated to be around £120,000.
But luckily for royal fans and those keen to get their hands on a ring just like Meghans Argos have now launched one just like it – at a fraction of the cost.
The ring has been aptly named the the Meghan Sparkle, and will only set you back £14.99 – ideal for those on a bit of a budget.
Argoss iteration of the royal bling is made with an emerald-cut cubic zirconia – set between two brilliant-cut stones on a yellow gold-plated band.
For collectors of royal memorabilia, the ring is also stamped on the inside with the date Meghan and Harry will marry – 19.05.18. The sparkler will be encased in a box emblazoned with the London skyline – the city Meghan now calls home.
The Argos ring is available in three different sizes to suit almost everyone – small, medium and large. And if you want to get your hands on it, youll have to head instore to your local Argos, as the ring will only be available in stores – not online.
The retailer have call the ring the "perfect token to commemorate the royal wedding day" – and wed have to agree, if youre a fan of royal memorabilia!
Of course, its now just 16 days until the adorable royal couple finally tie the knot, after getting engaged last November. Meghan and Harry will be wed at midday at St. Georges Chapel in Windsor – before heading out on a procession around the town in a special, royal carriage.
We cant WAIT for the big day!
The post Argos are selling a copy of Meghan Markles engagement ring for just £15 appeared first on Woman Magazine.