Women
Meghans touching plan for her future child with Prince Harry
Ever since they announced the news of their engagement, Prince Harry and Meghan Markle have been open in discussing their plans for children at some point in the future.
But according to her former agent, Meghan has long spoken about her desire to be a mother, one day.
Speaking in a new Sky documentary, Harry and Meghan: A Love Story, Gina Nelthorpe-Cowne said that Meghan revealed she cant wait to be a mother, whilst the pair were travelling in the Cayman Islands.
Gina shared, "She said to me, I would absolutely love to have children, and I cant wait to be a mother."
Of course, during their engagement interview, Harry and Meghan looked delighted when asked whether they were planning a family. Harry coyly confessed, "One step at a time, and hopefully well start a family in the near future."
But it seems that while the pitter-patter of tiny feet isnt happening quite yet, Meghan has a touching plan for any future child of theirs.
Back in 2013, the future Duchess revealed that she bought herself a stunning yellow gold Cartier watch, as a reward for her series Suits being picked up for a third season.
She told Hello! magazine, "When I found out Suits had been picked up for our third season – which, at the time, felt like such a milestone – I totally splurged,"
(Meghan wearing the watch in 2013)
Meghan continued, revealing that she actually plans to give the luxury timepiece to her future daughter, as a sweet, family momento, one day.
The 36-year-old said, "I had it engraved on the back, To M.M. From M.M. and I plan to give it to my daughter one day."
What a lovely gift for the couples future child!
Harry has also often spoken of his desire for a family in the past. In 2015, a mere year before meeting Meghan, he said, "Of course, I would love to have kids right now, but theres a process that one has to go through…"
During the Sky documentary, Gina also revealed that she had spoken to Meghan on the day of her first date with Prince Harry, and that she was really excited.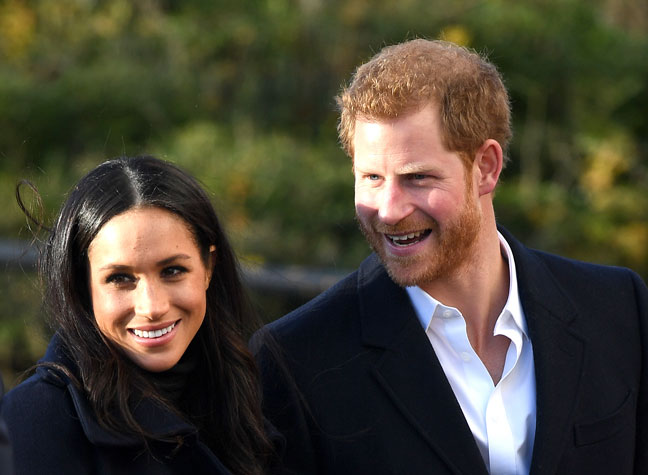 She said, "Meghan and I were at lunch and she was really excited that day at lunch and I said to her, you look fantastic Meghan. Whats going on in your life, you seem excited?
"And she [Meghan] said, well yes, I have a date tonight. And I said, really, with who, do I know him? And she said yes, Im sure youll know him, Im meeting Prince Harry. In a whisper she sort of said it.
"And I said, who? And she said, Prince Harry, Im meeting Prince Harry tonight. And I said Prince Harry?!'"
Meghan Markle and Harry are set to marry in just over a week, on 19th May at St. Georges Chapel.
Its recently been confirmed that Meghans father, Thomas Markle, will walk her down the aisle – after she travels to the ceremony in a car with her mother, Doria.
FROM: Woman & Home, our sister site.
The post Meghans touching plan for her future child with Prince Harry appeared first on Woman Magazine.