Women
Declan Donnelly has revealed some BIG news ahead of the arrival of his first baby
Its fair to say that 2018 hasnt been the easiest of rides for our favourite northern duo Ant and Dec.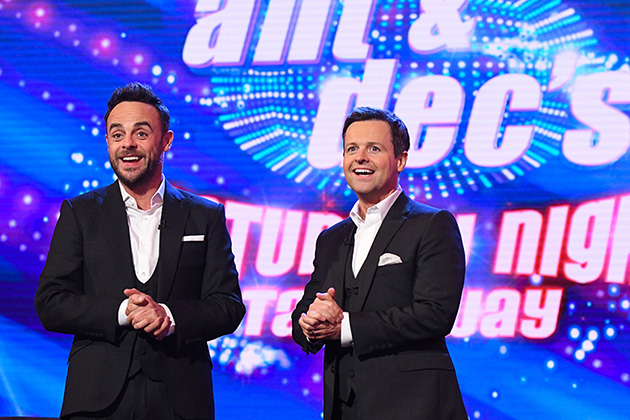 With Ant out of action for a little while, as he takes a break from the spotlight in order to recover from some of personal issues, Dec has had to take to the forefront of the duo for some of their recent gigs.
However, it would appear that the rest of 2018 is going to be ending on a much better note – as Dec, real name Declan Donnelly, has revealed some more details about his upcoming fatherhood!
Dec and his wife Ali Astall, the who tied the knot back in 2015, revealed they were expecting a child for the first time earlier this year – much to the delight of Ant and Dec fans nationwide, as the news had broken during a difficult time for the much loved duo.
After revealing the news back in March, a source had shared with The Mirror: They have both always wanted a family but worried that it might not happen for them.
However, it would appear that 2018 was the lucky year for Dec and Ali, as the couple have now revealed their bundle of joy will be arriving in September of this year!
During his appearance at the BAFTAs on Sunday night, in which the 42-year-old had accepted the award for Best Entertainment Programme for Britains Got Talent without Ant by his side, Dec shared that the couple are very excited.
Ali then shared, "I just wish it would come out now, that we could fast-forward to having the baby" before adding, "We want to get on with it – we cant wait."
With just four months to go, its fair to say were buzzing!
The pair had made their official pregnancy announcement on Instagram, having shared a shot of the couple on their wedding day with the caption: "Just wanted to say thank you for all the lovely messages. The news has sneaked out a little earlier than we had hoped but Ali and I are delighted to be expecting our first child."

As expected, fans were over the moon for the couple – with replies reading messages such as "Best news ever. Congratulations and Congrats Dec and Ali I wish u the best of luck x."
We dont know about you, but we simply cant wait to meet baby Dec!
The post Declan Donnelly has revealed some BIG news ahead of the arrival of his first baby appeared first on Woman Magazine.