Women
Dont suffer in silence Kerry Katona offers to be Danniella Westbrooks life coach after turbulent few months
Kerry Katona has spoken out on national TV about her hopes of becoming a Life Coach, whilst urging her friend Daniella Westbrook to get in contact with her own troubles.
Appearing on Loose Women to discuss her new career ambition, Kerry shared that she was concerned her friend was suffering in silence.
Speaking of her own past battles with mental health and addiction issues, Kerry explained to the panel that she now feels ready to help other people in recovery – including her friend Danniella.
Speaking with the ladies, Kerry explained: "Me and Danniella are in the same industry and I was actually with Danniella a few weekends ago".
Kerry then added, "I do know a lot of people are judging Daniella because of her drug past but just because she has taken drugs, it doesnt make her a bad person, it doesnt mean shes a nasty horrible person".
Continuing, Kerry then added: "Shes got problems. She has an addiction and I think she needs to realise that she needs the help, but the first thing is, I cant help somebody who wont help themselves".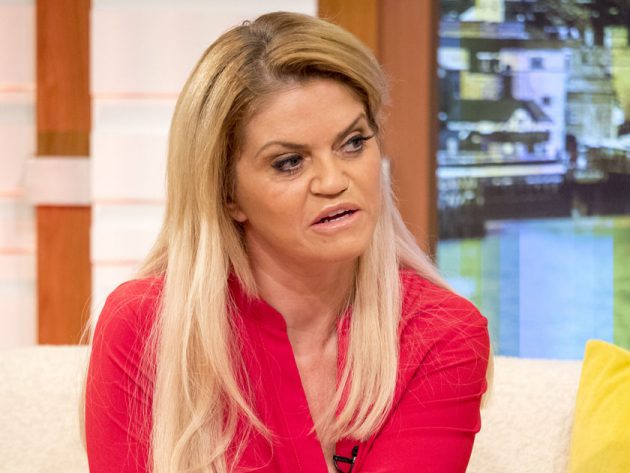 Panelist Ruth Langsford then asked Kerry what shed say to Danniella if she was watching, to which the mother-of-four turned directly to the camera.
Speaking to Danniella, Kerry shares: Well Danniella, you know me and if you want to give me a bell. Shes got me on Twitter. We spoke the other day actually and she sent me a lovely message on Twitter but just to let you know, youre not alone.
Movingly, Kerry then said: Theres nothing to be embarrassed or ashamed of. Dont suffer in silence.
Kerry has been very open in the past about her own demons. Most recently, the former Atomic Kitten band member had been praised for her appearance on This Morning – in which she opened up about her bipolar disorder.
Wishing Kerry the best of luck with her new career venture!
From our sister site CelebsNow.
The post Dont suffer in silence Kerry Katona offers to be Danniella Westbrooks life coach after turbulent few months appeared first on Woman Magazine.