Decoration
Is this interior trend going to have the next marble effect?
Marble may be a surefire favourite in the interior world but its time to talk about the liquid effect. By Kelsey Dring
Long gone are the days of watercolour being relegated to the art world only as all things swirled, spun and melted are, apparently, going to make serious waves in interior design come next year.
Named as the liquid effect on Etsys latest trend report, colourful whirlpool patterns are starting to make an appearance on everything from ceramics to wall art, with brands like Mint Shop, French Connection and The Conran Shop all following suit.
If youre in need of some inspiration or are looking to update classic marble pieces with a modern touch, injecting some liquid hues into your home décor could be just the answer.
Resin hand poured wall decor panel, Frances Bradley Design on Etsy
As part of a new range of hand poured resin art surface panels by Frances Bradley Design, this handmade panel makes for the perfect kitchen or bathroom splash back. Team with gold pipework for the ultimate shake-up.
Resin Art Kitchen or Bathroom Splashback, hand poured wall decor panel, from £180
2. Francis wall mirror, The Do South Shop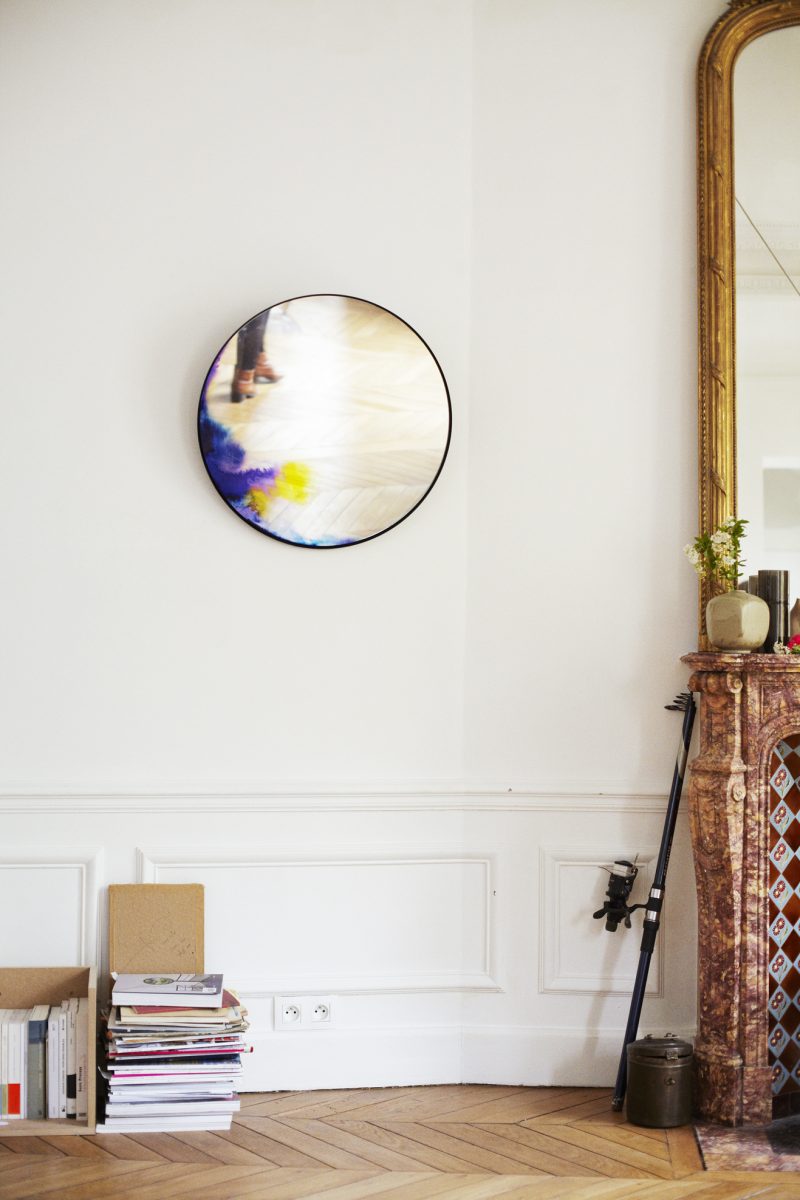 A colourful alternative to a classic circular mirror, The Francis Mirror is a result of experimentation with pigmentation where vivid colours are reflected inside the surface of each mirror via digital printing.
Francis wall mirror, Petite Friture, from £312
3. Green marble serving platter, French Connection
If youre looking to inject the liquid effect without renovating your home, adding smaller touches like new kitchenware is always a simple but effective solution.
Green marble serving platter, £32
4. Ida side table, Andrew Martin
Adding a side table is a simple way to revamp any space. Mixing brass features with ocean blue agate, the Ida side table from Andrew Martin works ideally with luxe textures like velvet.
5. Multi-coloured Glass Teacup & Saucer, The Conran Shop
A playful take on the trend, the multi-coloured glass tea cup and saucer from The Conran Shop is reminiscent of an artists paint splatters, combining traditional craftsmanship with a modern twist. Hand blown from high-quality Venetian glass, this set will add a vibrant touch to your next tea party.
Multi-coloured Glass Teacup & Saucer, £59