Women
The sweet gesture Prince Harrys ex Chelsy Davy gave to Meghan Markle to show theres no hard feelings
Chelsy Davy became the subject of thousands of memes over the weekend, after she was caught looking very awkward and rather down at her ex-boyfriend Prince Harrys wedding to Meghan Markle.
But it seems the South African jewellery designer made sure she proved there were no hard feelings towards the newlyweds once she was at the evening reception.
According to the Mirror, Chelsy was smiling as she went up to Meghan and hugged her tightly, in full view of the other guests.
Its the complete opposite of how she was perceived earlier in the day, as viewers at home claimed Chelsy was wearing all-black because she was "mourning" her ex.
As the drinks started flowing at the reception, she was in much higher spirits and was later spotted laughing and smiling with guests outside the venue, actually wearing a navy blue dress.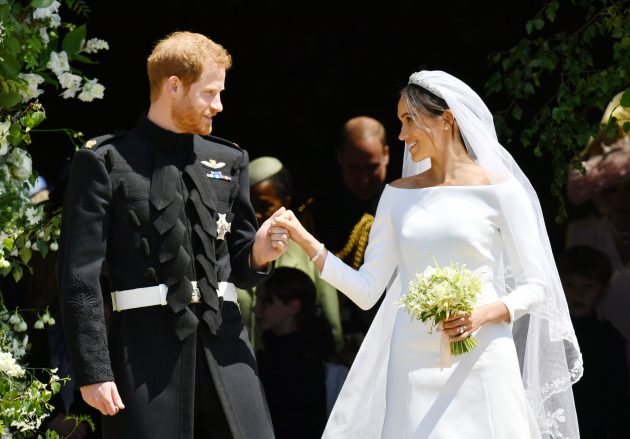 Chelsy dated Harry on and off between 2004 and 2011, after the pair met in Cape Town while Harry was on his gap year after university.
She was spotted with him at a number of big royal events, and even met the Queen at a society wedding.
Chelsy was also by his side when he was prevented from fighting in Iraq in the army.
And she was even invited to Prince William and Kate Middletons 2011 wedding, even though by that point she and Harry had broken things off.
While many royal fans were sure Chelsy would be the one Harry proposed to, she was the one who put pay to speculation theyd get back together – although she said theyd "always be good friends".
"[Dating Harry] was so full-on: Crazy and scary and uncomfortable," she revealed after the relationship finished for good.
"I found it very difficult when it was bad. I couldnt cope. I was young, I was trying to be a normal kid and it was horrible."
Chelsy was thought to be engaged to Charles Goode but nothing has ever been confirmed.
The post The sweet gesture Prince Harrys ex Chelsy Davy gave to Meghan Markle to show theres no hard feelings appeared first on Woman Magazine.