Women
Aldis designer candles are just like Harry and Meghans Royal Wedding ones… but over £40 cheaper!
If you love treating yourself to a luxury-smelling candle for less, then you better get yourself down to your local Aldi ASAP.
The popular supermarket – well known for its bargains – is now stocking new candles which, fans have pointed out, bear a striking resemblance to Diptyques sleek home accessories.
Above: Aldis designer candles, £3.99 each
The luxury French brand this week confirmed it was chosen to scent the Royal Wedding last weekend, but wouldnt reveal which of its fragrances were favoured by the happy couple.
Diptyque supplied a selection of fresh and floral fragrances, perfect for spring, and personally chosen by The Duke and Duchess of Sussex, a spokesperson said.
MORE:Did you spot this cute Princess Charlotte moment at the Royal Wedding?
Candles and room sprays helped scent the spaces where Their Royal Highnesses prepared for their special day. The fragrances were also used to enhance the beautiful surroundings of the chapel.
A full-sized candle from Diptyque will set you back £47, but now fans of the royal couple can recreate their wedding scent for just £3.99.
Above: Diptyque candles retail at £47 each
The Aldi range comes in three scents – Berries, Fig and Roses – and the supermarket claims they have a burn time of up to 35 hours. And whats even better is they come packaged in a beautiful white gift box, making them the perfect present.
The collection also includes reed diffusers and a coffret of mini candles in all three scents, which also costs £3.99. The equivalent at Diptyque will cost you £70.
Bloggers have been testing the candles already, and gave rather mixed reviews after testing them out at home.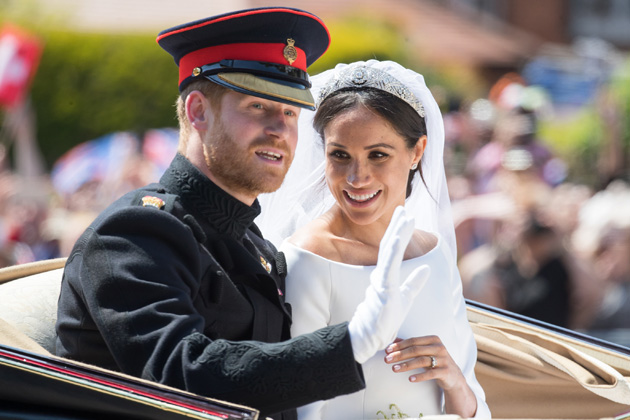 The royal couple scented their wedding with Diptyque candles
One claimed the Berries candle smells nothing like Baies and is in fact very figgy, while another described them as gorgeous saying they look and smell very luxurious for the price.
So what are you waiting for? Head down to your local Aldi or shop online now before these Diptyque dupes fly off the shelves!
Words by Kirsty McCormack
The post Aldis designer candles are just like Harry and Meghans Royal Wedding ones… but over £40 cheaper! appeared first on Woman Magazine.