Women
Prince Harry shared tearful phone call with ex Chelsy Davy ahead of wedding to Meghan Markle
Prince Harry might have invited two of his ex-girlfriends to his wedding but it sounds like it was still pretty emotional for one of them.
The royals former long-term love Chelsy Davy reportedly shared a heartfelt phone call with Harry just a week before the event after getting an invite to the main ceremony but not the reception.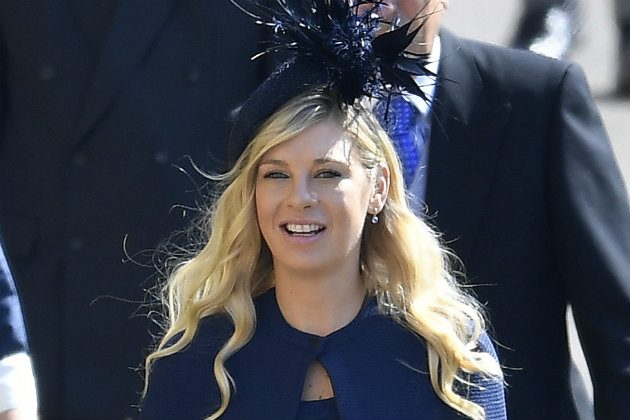 And according to Vanity Fair, 32-year-old Chelsy almost didnt attend Harrys nuptials to Meghan Markle, but was persuaded following her chat with him.
"It was their final call, a parting call in which they both acknowledged Harry was moving on," a family friend claims.
"Chelsy was quite emotional about it all, she was in tears and almost didnt go to the wedding. In the end, she went and promised Harry she wouldnt try and gatecrash the party."
The jewellery designer was seen watching on at St Georges Chapel in Windsor Castle during the ceremony, as was Harrys other famous ex Cressida Bonas.
Harry, 33, dated former law student Chelsy on and off for seven years between 2003 and 2010.
They have apparently remained on good terms since the break-up, so much so that Chelsy was still invited to Prince William and Kate Middletons wedding one year after splitting from Harry.
However, she has since confessed that she struggled to cope with the media attention during her relationship with the royal.
"It was so full-on," Chelsy told The Times in 2016. "Crazy and scary and uncomfortable.
"I found it very difficult when it was bad. I couldnt cope. I was young, I was trying to be a normal kid and it was horrible."
Following the end of their romance Harry went on to date dance graduate Cressida in 2012 but they ended things two years later in 2014.
It was in 2016 that Harry then met future wife Meghan and they announced their engagement in November 2017.
The post Prince Harry shared tearful phone call with ex Chelsy Davy ahead of wedding to Meghan Markle appeared first on Woman Magazine.