Women
Prince Harrys ex Cressida Bonas reveals her one worry about attending the royal wedding
Last weekend, the world looked on in shock as two of Prince Harrys well-known exes rocked up to watch him marry Meghan Markle at the wedding of the year.
Cressida Bonas, Harrys most recent ex-girlfriend, and Chelsy Davy, his ex-GF of 7 years, were amongst the guests who turned out at St. Georges Chapel in their finest wedding attire, to celebrate the nupitals.
But if you thought it might be awkward to watch your (super-famous) ex get married, you might want to think again – as the girls seemed relatively relaxed about the whole thing.
However, Cressida, who dated the new Duke for two years, only had one concern about her attendance at the royal wedding – and it actually had to do with her outfit.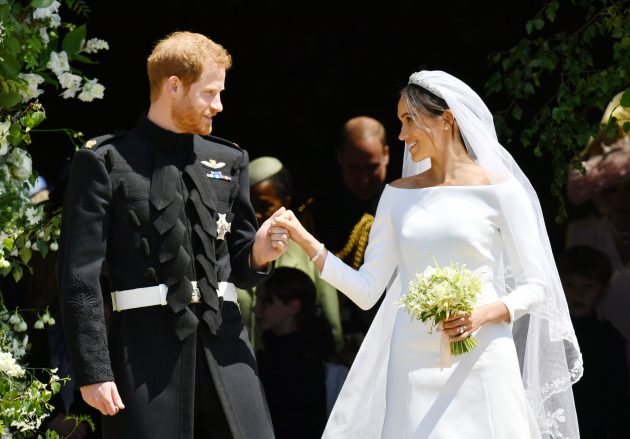 In her column for The Spectator, the 29-year-old, who split with Harry in 2014, confessed that her main worry on the day was whether or not she had chosen the right hat to wear.
She revealed that the invitation expressly stated guests should wear hats, something that concerned the actress, as she admitted to finding them "so tricky" to decide on.
Cressida wrote, "Friends are starting to get married, which means the dilemma of British wedding attire. Hats. Why do I find hats so tricky? Tricky to wear, tricky to look at, and extremely tricky for the poor soul sitting in the pew behind.
"Most of the time I avoid headgear. This can prompt disapproving looks from the older generations.
Read more…
"Last weekend I attended the royal wedding. The invitation clearly stated that guests must wear hats. Yikes. I opted for a minimal feathered number — and can only hope I got it right."
On the big day, she looked undoubtedly chic in a simple but elegant pink feathered headpiece – so we dont think youve got anything to worry about Cressida!
Prince Harrys other ex, Chelsy Davy, was also in attendance to watch as Meghan and the Prince said their vows. Its thought that Chelsy is still a close friend of the family, regularly spotted hanging out with Harrys cousin, Princess Eugenie.
Its since been reported that Chelsy and Harry had a tearful phone call before he married Meghan, as a way of saying goodbye.
According to Vanity Fair, "It was their final call, a parting call in which they both acknowledged Harry was moving on,
"Chelsy was quite emotional about it all, she was in tears and almost didnt go to the wedding. In the end, she went and promised Harry she wouldnt try and gatecrash the party".
The post Prince Harrys ex Cressida Bonas reveals her one worry about attending the royal wedding appeared first on Woman Magazine.