Women
Phillip Schofield reveals Holly Willoughby almost wets herself when in hysterics on This Morning
Were used to seeing presenting duo Phillip Schofield and Holly Willoughby in total hysterics on a daily basis on ITVs This Morning.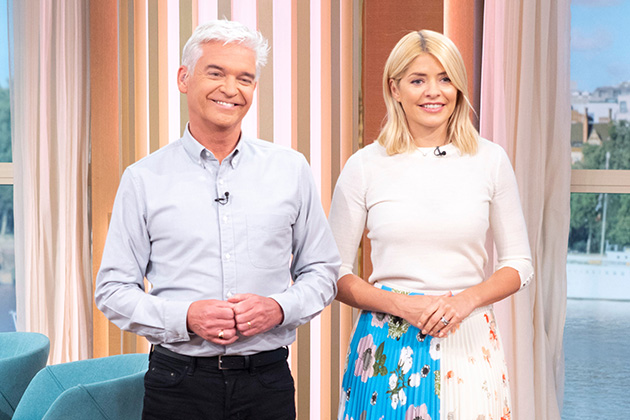 And now Phil has revealed that sometimes all that laughing can get just a little bit too much for poor Hols, so much so that she nearly wets herself.
Discussing their regular laughing sessions live on This Morning, Holly admitted: Hes also aware that Ive got a weak bladder and when the laughter gets too much, I have to slouch down low. Just for a second, and then I have to get back up again.
I know that if I make her laugh there is every possibility she will pee in her pants, Phil added at last weeks This Morning Live event.
With the pair often giggling like school kids on the ITV show, it seems as though Holly better be prepared for any accidents.
The pair are also known for their wild shenanigans off air, with the duo most famously showing up to work in 2016 in the same outfits they had wore the night before to the National Television Awards.
And Phil has now shed some light on the pairs very close bond.
We see each other socially in the UK quite a lot. Occasionally well do lunch, where we forget about telly and talk about life, the 56-year-old confessed in an interview with Heat magazine.
While they do enjoy the odd catch up, Phil also confessed that they like to spend sometime together over a cheeky margarita.
We blow off steam occasionally, find somewhere that does nice margaritas and get proper s***faced.
Although the presenting duo are currently enjoying a spot of down time as they enjoy their half-term holidays, we cant wait to have them back on our screens.
Lets hope Phil doesnt make Holly laugh too much in the future, eh!
The post Phillip Schofield reveals Holly Willoughby almost wets herself when in hysterics on This Morning appeared first on Woman Magazine.