Women
Christine McGuinness shares emotional video after difficult weekend with her autistic children
Christine McGuinness has put her heart on her sleeve after opening up about difficult weekend with her autistic children.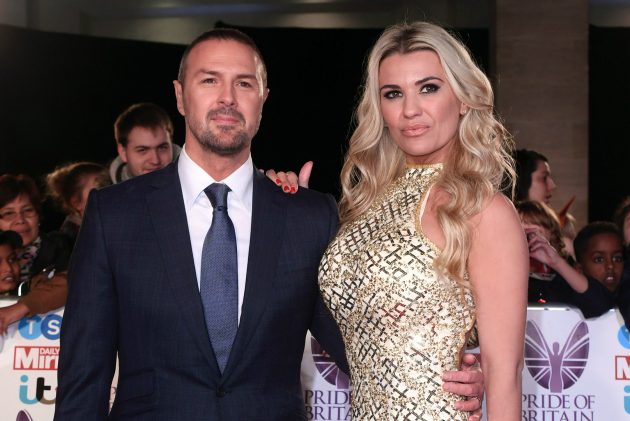 The 30-year-old mum-of-three, to twins Penelope and Leo, aged four and one-year-old daughter Felicity, who she has with husband Paddy McGuinness uploaded a heart-felt video clip during her family day out at a theme park.
But what should have been an enjoyable day, ended up being both enjoyable and exhausting as Christine, Paddy and her mother, struggled to deal with their tantrums.
In 2017 it was revealed the twins had been diagnosed with autism, but while Christine and Paddy are still learning about the condition and the activities they face day to day, Christine gave fans an insight into what life is like as a mum with children who have learning difficulties.

Christine uploaded a clip and captioned it, "Im ready to say goodbye to this weekend. Ive laughed and cried more than usual because things have been much more difficult than usual and when things get difficult.. I have to laugh!. Thank you to my hubby and my mummy for being here, I needed you #AutismMum #Exhausted "

Not one to let a difficult experience get her down, she went on to explain what happened in an emotional video, she said, "Weve had a day out at CBeebies at Alton Towers and its been brilliant, the kids have enjoyed it but weve dealt with about eight or nine epic meltdowns – big ones – thats been hard, were absolutely exhausted but still Im so glad weve done it and the kids went on some rides. The is the last one though, I am done, finished, like, no more rides for today."
Christine was praised by fans for the way she has dealt with the situation, with one writing, "Nobody realises how hard it can be till they have walked in your shoes. Luckily we love our children unconditionally, you feel their frustrations and it breaks your heart but their achievements, how ever small, really makes it all worthwhile so keep smiling."
No doubt there will be plenty more fun days out to be had over the summer holidays…
The post Christine McGuinness shares emotional video after difficult weekend with her autistic children appeared first on Woman Magazine.