Women
This adorable video of a dog performing CPR has stolen the internets heart
If youre anything like us, at some point youll probably have happily whiled away many hours scrolling on your phone, looking at adorable dog videos and pictures.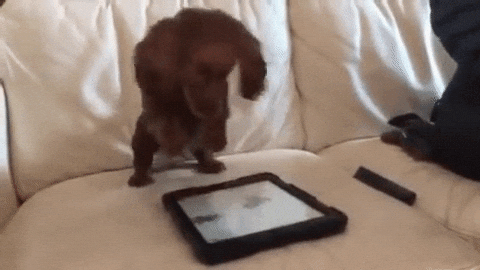 Weve all been there, finding ourselves sucked into a social media blackhole, only to resurface from our phones to discover that *ahem*, two hours have gone by…
And while it may sometimes feel like a waste of time, theres one dog video circulating around social media that we can GUARANTEE you wont regret watching.
Eagle-eyed internet users have picked up on this adorable video from the Madrid Police Twitter account (policiademadrid), of a police dog named Poncho performing CPR on his uniformed owner. Yes, you heard that right!
longside the video, the Madrid Police department wrote, Heroic performance of our #Compañerosde4Patas Poncho, who did not hesitate for an instant to Save the Life of the agent, practicing #RCP in a magisterial way.
At the beginning of the video, the policeman pretends to collapse, in order to demonstrate what his cute canine pal can do.
Read more…
Poncho the dog then immediately rushes over to him looking concerned, and proceeds to attempt CPR. The gorgeous little pup enthusiastically jumps on his partners chest with his paws, before sweetly checking if the man is breathing.
He repeats the process a few times, before the policeman stands up and reassures his doggy friend Poncho that hed done a great job.
The audience quickly erupted into applause after the incredible display – clearly impressed by what theyd seen!
Social media users were also left delighted by the adorable dog video, and its since received over 2.6 million views. One user, commenting on the video, wrote, Absolutely amazing!!! Well done pup



. While another said, Dogs are so smart!
A third person also commented, THIS IS THE CUTEST THING EVER. We couldnt agree more!
What do you think of this adorable video?
The post This adorable video of a dog performing CPR has stolen the internets heart appeared first on Woman Magazine.