Women
Loose Womens Linda Robson reveals why shed never go on Strictly Come Dancing
Linda Robson isnt shy when it comes to talking about almost anything on Loose Women.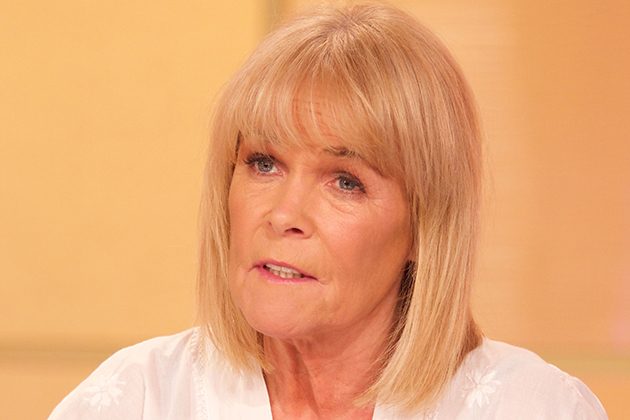 But it looks like the telly presenter has her boundaries as shes now revealed she turned down a place on Strictly Come Dancing.
While most celebs are dying to get their hands on that glitter ball, it looks like the 60-year-old has been ignoring the BBCs pleas for one huge reason – her kids!
According to the Daily Star, Linda admitted: "You have to know your limits."
She then added she didnt want to be compared to politician Ann Widdecombe, who took part in Strictly back in 2010, confessing: "My kids were traumatised when I mentioned it. Id end up being like Ann Widdecombe – the joke one!"
While Linda might not be appearing on our telly screens in a sequin dress anytime soon, the presenter has recently opened up about how shes staying fit at 60!
In just over a year the star has shed four dress sizes to become a size 12 at just under 11 stone, but she recently revealed shed determined not to become obsessed with her weight. "Ive stopped weighing myself," she said. "But I think Ive lost about two and a half stone. Ive gone from a 16 to 18 dress size down to a 12 to 14.
"Ive just turned 60 and I feel better and fitter than I did at 50. And Im really proud!"
While Birds of a Feather star Linda admitted shes been hitting the gym to get her svelte figure, the actress also revealed shes cut out her favourite tipple in a bid to feel great.
"Ive cut out wine – that was the hardest thing – so why not?" she recently told her LW panelists.
Speaking about her body confidence, she continued: "I have spent all my life walking around swimming pools in sarongs, covering myself up.
"For the first time in I dont know how many years, I actually felt comfortable walking around in a swimming costume and not feeling like I had to cover everything up."
The post Loose Womens Linda Robson reveals why shed never go on Strictly Come Dancing appeared first on Woman Magazine.