Women
Meghan Markle reveals dreams of becoming a Princess and discusses pomp surrounding her sister-in-law Kate in old blog post
As the Duchess of Sussex and Prince Harry's new wife, Meghan Markle is for sure one of the most famous people in the world right now.
And things have certainly changed for the Duchess. Aside from leaving her acting career behind and moving her life half way across the world, shes become a senior member of the British royal family – and now regularly rubs shoulders with the likes of the Queen, Prince Charles and a whole host of other Lords and Ladies.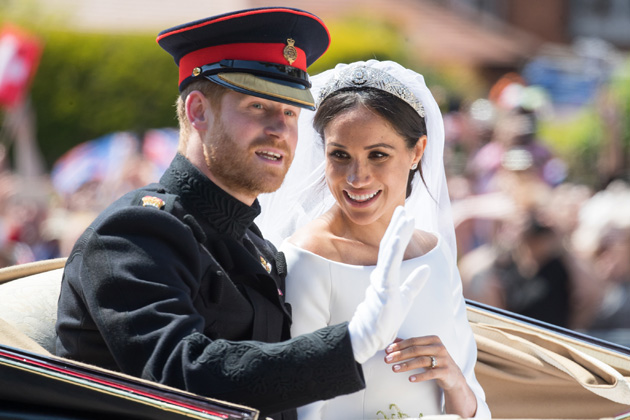 In recent times, its about as close to the princess fairytale as you can get. And it seems that that very fairytale was something that Meghan herself actually thought about years before even meeting her Prince!
On her now-defunct lifestyle website The Tig, she actually wrote about becoming a Princess for a blog post.
The now-Duchess spoke at length about how adult women often still harbour desires to become a Princess. And in fact, she even referenced the pomp and ceremony surrounding her new sister-in-law, Kate Middleton!
In the introduction to an interview with humanitarian Princess Alia Al Senussi, the resurrected blog post has unveiled Meghans thoughts on royalty long before she became one herself.
According to the Daily Mail, she wrote, "Little girls dream of being princesses. I, for one, was all about She-Ra, Princess of Power. And grown women seem to retain this childhood fantasy."
Meghan went on, "Just look at the pomp and circumstance surrounding the royal wedding and endless conversation about Princess Kate."
Given that now, Meghan spends her days on official engagements with Kate – and encounters plenty of pomp and circumstance and endless conversation about herself, the statement is pretty crazy!
Meghans quotes were part of an empowering interview with Princess Alia, whose family were exiled from Libya in 1969.
The now-ironic blog post was originally penned back in July 2014 – just two years before Meghan met Prince Harry on a blind date in London.
The pair are said to have met in the summer of 2016, afterwards embarking on a series of dates in Meghans former hometown of Toronto and the UK capital. Harry has since confirmed that shortly after, he whisked his new girlfriend away to Botswana on a private trip – a year and a half before proposing to her at their Kensington Palace home.
The post Meghan Markle reveals dreams of becoming a Princess and discusses pomp surrounding her sister-in-law Kate in old blog post appeared first on Woman Magazine.