Women
Ant McPartlins estranged wife Lisa Armstrong delights bride-to-be after making her this INCREDIBLE offer
Lisa Armstrong has delighted a bride-to-be who was let down at the last minute by her wedding makeup artist.
A social media user, Bethany Turner, reached out to the Strictly Come Dancing head makeup artist with a hopeful request to be her replacement beautician for the day – and much to her delight, Lisa replied!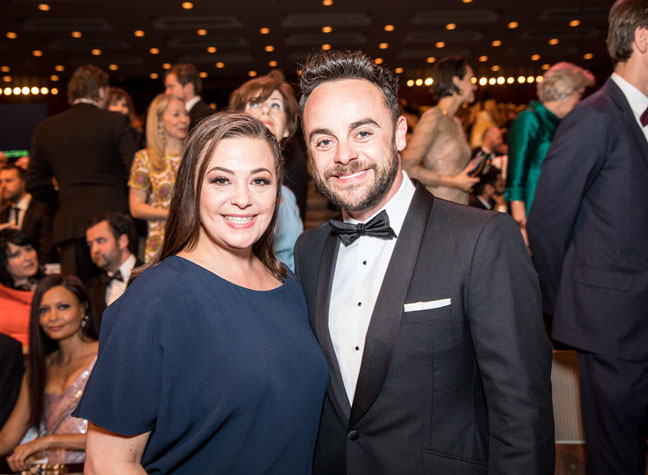 Taking to Twitter, Bethany said, @lisaAmakeup fancy doing my bridal make up in Essex? The woman who was due to it has messed me about.
Soon after, the 41-year-old sent back a list of questions asking the bride-to-be when her big day is, where it is and how many people will need their makeup doing.
After being informed that it is merely nine days away in Essex and it is only the bride and her three sisters that will need their makeup doing, Lisa happily agreed to help her out and beautify her on her special day.
Lisa said, Ok sorted me and my assistant will be there. Ill DM you now for details #cantletthebridedown x.
Clearly delighted, the bride-to-be gushed, Thats so amazing! Thank you so much. More excited about having my make up done that getting married!!!!
Lisas kind gesture didnt go unnoticed by her followers on Twitter, with many praising her for saving the day.
One said, What a bloody nice gesture @lisaAmakeup that has made my night that you would go out of your way to help a bride in need .#beautifulladyinsideandout xxx.
Another added, You are an amazing lady Lisa. Going through the most horrendous time in your personal life, hunted by the press…but you are keeping your head up, dignity in tack – now making time to help a bride in need…much respect.
And a third said, this shows what a decent human being you are. Good luck @ellepig for your special day. Can already see your makeup being perfect xx.
Lisa was married to Ant McPartlin for 11 years before he announced their separation in January, he has since moved on with new girlfriend, Anne-Marie Corbett and, as Now reported last week, Lisa is finally ready to face the music and begin divorce proceedings.
FROM: CelebsNow, our sister site.
The post Ant McPartlins estranged wife Lisa Armstrong delights bride-to-be after making her this INCREDIBLE offer appeared first on Woman Magazine.