Women
How Princess Eugenie and fiancé Jack Brooksbank met – and the adorable way they made their relationship work
Historically, royal couples often both come from very similar social circles and backgrounds.

For example – Sarah Ferguson and Prince Andrews parents had been close friends since they were children. And Prince Charles and Princess Dianas family had long been aligned, with Diana even growing up on the Sandringham estate, near the royal family home.
And the Queen and Prince Philip are of course both natural-born royals. In fact, theyre actually third cousins.
But the younger, modern royals appear to have flipped that script, marrying outside of the British upper classes. Take Prince William and the Duchess of Cambridge – while he is heir to the throne, she held no noble title before meeting William.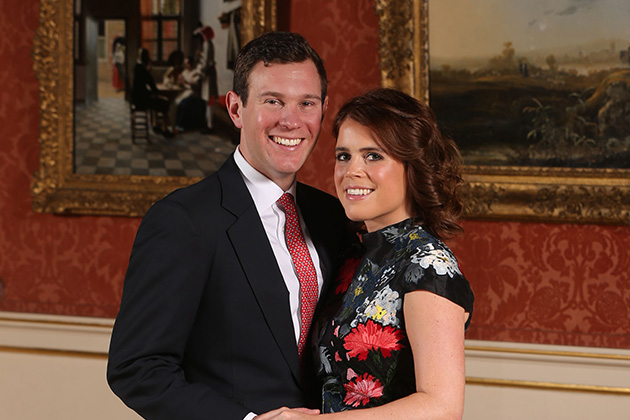 And of course, Prince Harry and Meghan Markle famously have markedly different backgrounds – she, a successful American actress, and him, the son of a future King.
And Princess Eugenie and her fiancé Jack Brooksbank appear to be no exception to ripping up the royal rule book.
The couple got together over seven years ago. When they first met, Jack was actually working as a waiter at Admiral Codrington, a gastropub near Sloane Square.
However, the pairs worlds werent too far apart, as its thought that they ran in similar social circles. Its reported Jack was a friend of Eugenies cousin, Prince Harry, at the time.
They finally met during a skiing trip to Verbier, where Eugenies parents Sarah and Andrew own a home.
According to a source speaking to the Daily Mail, Eugenie couldnt have been less bothered about Jacks job
They said, "She didnt care at all that he was a waiter. She might be a princess, but Eugenie comes with few airs and graces."
In fact, its reported that the couple were so besotted, they had no problem making it work, despite being based hundreds of miles apart at the time.
The source said, "Eugenie was studying at Newcastle when they met and Jack was working in London, but they made the relationship work.
"There was an immediate attraction and since that meeting, they have barely been apart,"
The pair bonded over their strong work ethic, with Eugenie then keen on pursuing a career in art. She is now a director at the London gallery Hauser and Wirth.
The source added, "She is very uncomplicated. Shes a doer, a worker, as is Jack. They are very suited,"
"Jacks always worked hard. He chose not to go to university so that he could get on the career ladder and Eugenie loved that."
Jack now runs his own wine merchant business, and is also a brand ambassador for Casa Amigos, a tequila company founded by George Clooney.
After the pair met, Eugenie was quick to introduce her now-fiancé to her rather unusual royal world.
A year after they got together, the Princess brought Jack along to a red carpet premiere, and two years after that, he bagged an invitation to Royal Ascot, alongside the whole royal family, including Prince Andrew, Sarah Ferguson, and the Queen.
The couple will marry at St. Georges Chapel in Windsor Castle on 12th October, after becoming engaged in January.
From our sister site Woman&Home.
The post How Princess Eugenie and fiancé Jack Brooksbank met – and the adorable way they made their relationship work appeared first on Woman Magazine.