Women
Strictly Come Dancing praised by fans after making this huge change to show
On Sunday night, Strictly Come Dancing viewers were left amazed, after the show made a big change to its professional dance routines for the very first time.
During the opening dance of the show, fans witnessed the Strictly professional dancers pair up for same-sex dancing, for the first time in the shows 14-year history.
Viewers watched as the male pros paired up together, and the female pros also danced together. Gorka Marquez and AJ Pritchard arguably stole the show for fans, dancing together on a podium at the top of the stage.
And fans were also stunned by Karen Clifton and Luba Mushtuk, who danced at the front of the group together.
Viewers flocked to comment on the change on social media, with many praising the move from the Strictly team.
One wrote, That was an epic opening and so great to see same sex dancing., and another fan agreed, saying, It was AMAZING! AJ and Gorka should dance together permanently lol, SO GOOD! And great to see a bit of same sex dancing, the pros smashed it!

#Strictly xx.

A third fan also commented, This was pure magic! Men dancing with men, woman dancing with woman! Stunning!
While a fourth pleaded with Strictly bosses to keep the new format all the way through to the next series. They said, Loved loved loved the same sex dancing! Please bring this to the show in 2019!

.
Same-sex dancing on Strictly has long been talked about, with many fans campaigning for it to happen.
However, executives on the BBC show stayed silent on the issue for some time, before confirming earlier this year that it would be taking place in some of the professional dances.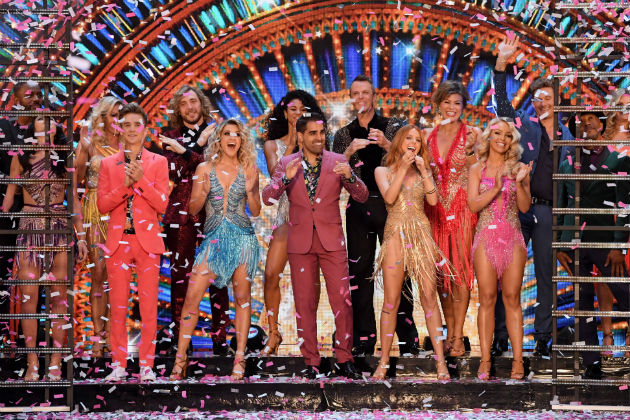 But the change hasnt yet been brought forward when it comes to the celebrity/professional dancer pairings.
This year, all of the Strictly celebs are paired with a member of the opposite sex, as has been the norm in past years of the competition.
But now that viewers have finally had a chance to witness same-sex dancing in the professional numbers – could it only be a matter of time before we see it in the celebrity pairings?
We cant wait to find out!
The post Strictly Come Dancing praised by fans after making this huge change to show appeared first on Woman Magazine.