Women
Strictly Come Dancing 2018: Head judge Shirley Ballas brands Seann Walsh a bubble of sparkle following Katya drama
Womans Strictly columnist reports 
from backstage…
Backstage banter
This year, theres a 
very fun vibe backstage and I think that filters through to the judges. You can tell were having fun, cant you? Seann [Walsh] is a bubble of sparkle, so is 
Dr Ranj – theyve both got such a great sense of humour. Everyone fits in, theres no ill feeling and it really feels like everyone is working on the same team. I think its the best cast weve ever had.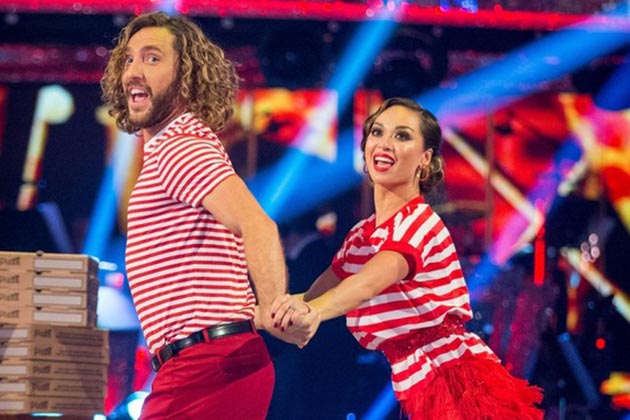 Team work makes the dream work
Every year Strictly seems to get bigger and better and what viewers maybe dont realise is that there are hundreds of people working behind the scenes to make Saturday nights special for them. Its not just the hair and make-up teams, youve got people making props from scratch. 
I wish everyone could see the show live just once because theyd get to see this well-oiled machine in action. Its spectacular what the BBC creates.
Thinking outside the box
Strictly has been going 
for 16 years now, so its important that the professional dancers keep it fresh to keep viewers entertained. Katya Jones choreographed a fantastic Paso Doble for Seann Walsh. It was innovative and creative but still had basic elements within it.
Faye for the final
Faye Tozer has been a standout contestant for me for the past few weeks now. The Quickstep she did for movie week was one of the best Ive ever seen on Strictly – or for that matter on any version of Dancing with the Stars around the world. Shes so on her game.
READ MORE: SHIRLEY BALLAS DISCUSSES TENSION WITH KAREN CLIFTON

Dancing with the stars
Someone tweeted that theyd love to see me as a judge on Dancing with the Stars. Im very settled on Strictly, but if they asked me to do the US version Id go with Bruno [Tonioli] and come back with Bruno. But my loyalties lie with Strictly first. 
I like being in England around my family.
The post Strictly Come Dancing 2018: Head judge Shirley Ballas brands Seann Walsh a bubble of sparkle following Katya drama appeared first on Woman Magazine.