Women
Michelle Keegan urges fans to go for a smear test as she shares candid video from doctors appointment
Michelle Keegan shared perhaps her most honest social media post yet over the weekend as she visited her doctors for a smear test.
The 31-year-old took to her Instagram account to reveal that she was heading to the important appointment – after putting it off for ages.
Michelle posted a series of chatty vlogs on her stories, revealing she was going to take her social media fans along with her to the doctors.
After arriving at the appointment, she then posted a candid picture of herself up on the doctors table, alongside the caption: "Here we go…"
Then after the smear test, she told fans: "So, smears been done, I was in the room for five minutes, on the bed for two.
"It was really quick, really easy. It wasnt painful at all, just a bit uncomfortable."
Michelle also penned a lengthy post on the subject, revealing that shes "pushed aside" reminder letters for her smear test for ages now, even in spite of her "mums tiresome pleas telling me to book an appointment with my local GP".
The Our Girl star then told hers her list of reasons for avoiding the screening, sharing, "1) I used the excuse of being too busy with work and life in general.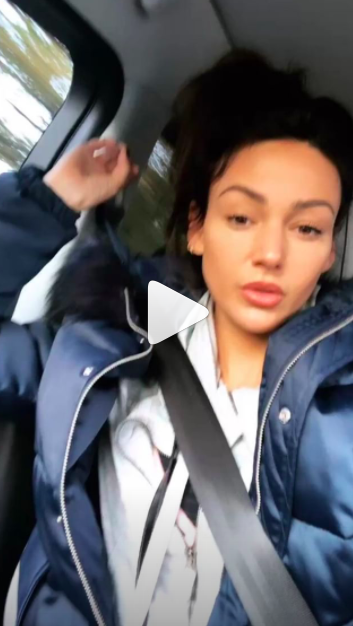 "2) lets face its its bloody embarrassing to drop your knickers and open your legs in front of a total stranger. 3) I was apprehensive thinking about the pain I was going to endure!"
She then gave some candid advice to her 3.7million followers, writing, "My advice to you… STOP making excuses, book, and go for your bloody smear!
"A smear tests last 5 minutes the impact of cervical cancer lasts a life time!"
Michelles fans were quick to applaud her for speaking out about cervical screening, praising her for encouraging more people to go for theirs.
One wrote, Well done Michelle hopefully more girls get booked in after seeing your post xxx. While another said, Brilliant message to remind us ladies. Well done michelle.
And a third said, Amazing post that should be shared far and wide. Thank you
.
We second that – well done Michelle for raising awareness of a vital topic!
For more information on cervical cancer visit the NHS page here.
The post Michelle Keegan urges fans to go for a smear test as she shares candid video from doctors appointment appeared first on Woman Magazine.