Women
Meghan Markles devastated dad admits spending Christmas without the Duchess of Sussex hurts like hell
For many, Christmas can be 
a difficult time – where fractured families endeavour to paper over cracks in their relationships.
But while the Duchess of Sussex 
will look back on 2018 as a year shell never forget – having married her Prince Charming, fallen pregnant 
and embarked on royal life – the 
same cant be said for her father, Thomas Markle.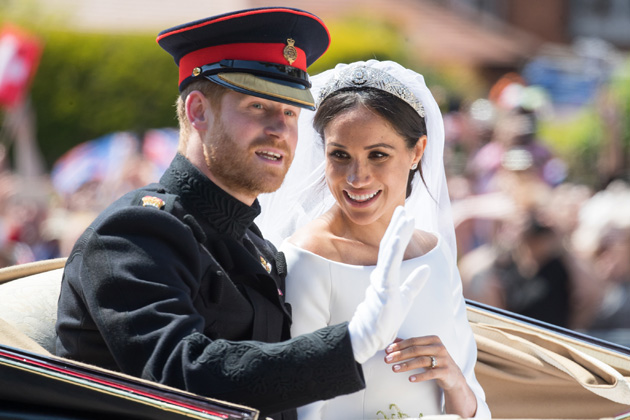 Meghan, 37, and Thomas have had a strained relationship for some time, but with Christmas around the corner and a grandchild on the way, the 74-year-old has never been more desperate to make amends, telling friends, All I want for Christmas, is my daughter back.
A special time
Despite her parents separating when she was six, Christmas would remain 
a special time for Meghan and Thomas. A close friend of his tells Woman, They would put time aside to share traditions. It was a priority for her.
Even when her career on Suits took off, Thomas admitted to friends, She would drop everything to be with me. Hes said to have tried everything, from letters to public pleas to get in touch with his daughter, but to no avail.
Me not getting a call is most likely 
a misunderstanding about me missing her wedding, explains Thomas.
Festive traditions
So how did the news that Meghan was pregnant reach Thomas? I was sitting in line waiting to cross the border when I heard the baby announcement on the car radio, he admitted. I thought, "My baby is having 
a baby," it was a very proud moment.
And his friend says the news is bittersweet, making him realise just how far apart they are. The friend reveals, Thomas will reflect 
on the Christmas traditions he and Meghan used to enjoy together.
He often reminisces, "Meghan and I would go and pick up the decorations and trim the tree together. Equally, she loved sitting with me and watching TV or playing games together – the stuff normal families love doing at Christmas."
And Thomas can see Meghan and Harry, 34, doing the same with their new arrival too: Meghan loves children and she and Harry have been talking about wanting a family from the start. Im delighted for them, he says.
Her new family
Meghan will spend Christmas with Harry, and The Queen, we understand, has invited them both for lunch and asked Doria along, too – leaving Thomas feeling even more alienated.
Its quite a coup to have Christmas dinner with The Queen and its not yet clear if Doria will accept the invitation, says the insider. Charles is apparently all for it, especially with the little one on the way.
Starting over
The thought of Meghan having Christmas with people who reportedly see Thomas as an embarrassment only serves to remind him how much hes messed up – which is breaking his heart.
Barring a miracle, this will be the first year they wont be on speaking terms, 
says our source. Hes devastated about it and it hurts him like hell.
While most people will be wishing for expensive gifts for Christmas, all Thomas wants is for him to be reunited with his daughter and a chance to get to know his grandchild. Our insider adds, Thomas wants to make amends, but knowing how to is the key. He knows he has himself to blame but is scared he may never see Meghan again and never meet his grandchild."
Not a day goes by where he doesnt regret whats happened and hes said that all he wants for Christmas is to have his daughter back, even if its just on speaking terms. All he can do is pray shell find it in her heart to give him one last chance.
That would be a real Christmas miracle…
The post Meghan Markles devastated dad admits spending Christmas without the Duchess of Sussex hurts like hell appeared first on Woman Magazine.