Women
Jeff Brazier admits he still feels bitter about Jade Goodys death 10 years on: I do get angry
Jeff Brazier may have only dated Jade Goody for two years, but in that time they welcomed sons Bobby and Freddie, binding them together forever.
So when Jade died from cervical cancer in 2009 at just 27, Jeff, now 39, was left to pick up the pieces, and says he can never replace their mum.
"As much as I try and 
be all and everything 
I can for them I can 
never replace their mum," said Jeff.
"Its a sense of identity that they lose because you find out a lot about who you are in life through who your mum is and who your dad is."
Bitter feelings
Jade, who shot to fame on the third series of Big Brother in 2002, was diagnosed with the disease in 2008, and by then it was too advanced to treat.
Jeff previously revealed his thoughts on what stopped Jade from seeking treatment earlier, saying, "We were no longer together when she got ill so I dont know whether 
it was forgetfulness or fear.
"Jade was this amazing, larger-than-life character and 
she had so many wonderful qualities, but organisation 
wasnt one of them."
And, understandably, Jeff still gets upset about Bobby, 15, and 14-year-old Freddie having their mum stolen away from them by cancer.
"My boys have grown 
up without the mother who adored them, and they suffer 
for it every single day," he said. 
"I try not to be bitter about it but sometimes I do get angry."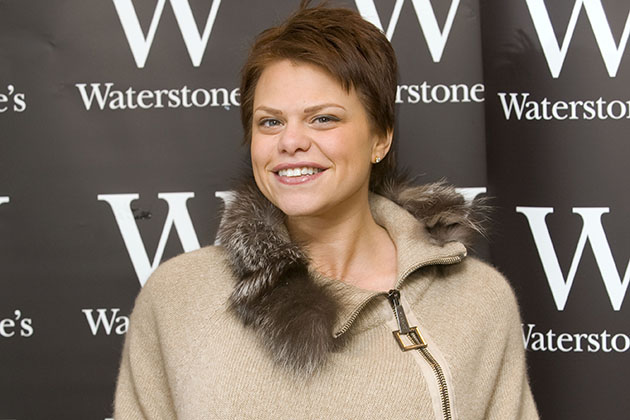 Breaking the news
Of course, Jeff, with the support 
of his wife Kate Dwyer, does everything he can to help the boys cope, but its not always easy. The TV presenter was also the one who had to break the news to Bobby and Freddie when they were still so young.
Jeff said, "How do you explain what terminal, or life-threatening – which is a better term for 
that really – means to a four 
and a five-year-old?"
But Jeff insists Jade sent him 
a sign the night she died, which helped him break the news 
to their sons.
He explained, "I just remember we told them the whole time that mum was going to be a beautiful, bright star in the sky, rising up to heaven and she was going to go and do 
a very important job."
Revealing that he waited until bedtime to tell them, Jeff continued, "I thought it was the best time of night, and probably bought myself aRead More