Jewellery
Behind the Scenes of Chopards Red Carpet Collection
Chopards Co-president and Artistic Director, Caroline Scheufele, offers a glimpse of the first pieces in this years Red Carpet collection that will encompass 72 exceptional creations, that will grace the red carpet of Cannes International Film Festival 2019 – for which Chopard has been an official partner since 1998.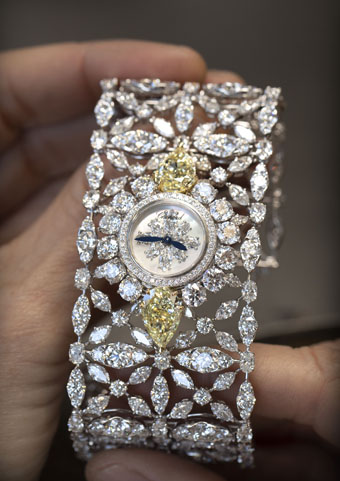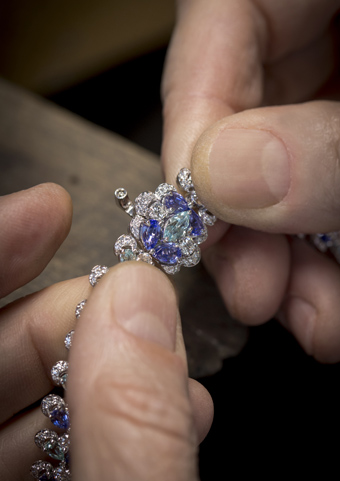 From the initial idea through to its fulfilment within the Chopard Haute Joaillerie workshops, the dazzling Red Carpet Collection dons its luminous apparel, driven by the expertise and talent of its Mains dArt.
Firstly, a jewellery set composed of a necklace, a ring and a pair of earrings: splendid heart-cut tanzanites, Paraiba tourmalines, amethysts and diamonds meet and mingle inside light and airy circles made of 18-carat white gold and titanium. The necklace alone required no less than 14 weeks of work, testifying to the quintessential jewellery-making excellence embodied by the Maison. It offers a spectacular foretaste of some strong symbols inherent to this years Red Carpet Collection: the radiant heart cut as well as the dazzling coloured stones that will all be hallmarks of a collection exploring the many facets of LOVE.
Another highlight is a set composed of a ring and pair of earrings shaped like astonishingly lifelike orchids. Vividly expressing the creative and technical brilliance cultivated by the Maison, these flowers achieve immortality as if a single spell had transformed them into jewellery. A gold stem and buds are adorned with patiently set tsavorites. And because love is a game of seduction even in nature, these orchids attract foraging insects by means of their labella bearing white opals radiating the spectacular pinkish shimmer of tinted titanium. The petals on the earrings are entirely paved with diamonds, amethysts and garnets, while those of the ring are delicately coated with a fine layer of white ceramic – representing both an innovation and a technical feat.