Women
Loose Womens Saira Khan reveals her husband was devastated after she gave him permission to have an AFFAIR
Saira Khan has revealed that her husband was devastated after she gave him permission to have an affair live on Loose Women.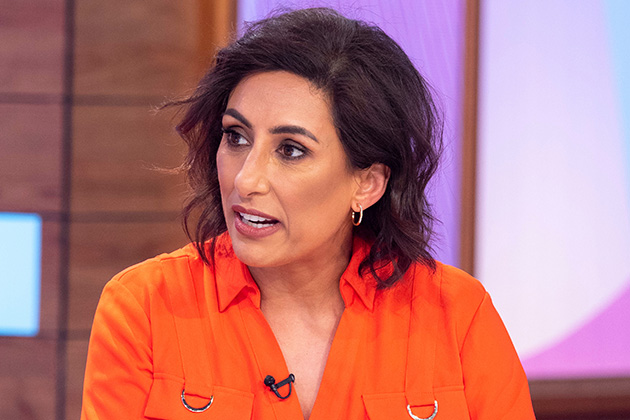 The 49-year-old previously admitted that she would give her husband of 14-years, Steve Hyde, a hall pass so he could have sex with another woman because she had "lost her libido during menopause".
But her confession didnt sit well with Steve…
"My poor husband was going: What the heck have you said? Saira told OK! magazine.
Read More: Loose Womens Saira Khan details the terrifying moment she realised son was missing: Hes not in bed!
"Hes a big shot businessman and the headlines were saying: Saira Khans given him a hall pass. He didnt even know what a hall pass was!"
She continued: "Loss of libido is the kind of thing we all talk about among our friends, but there was clearly an appetite to talk about it on a bigger scale as I got thousands of emails.
"There are so many people my age who are not having sex with their partners, or who are unhappy with their sex lives or not enjoying sex, and you dont need to bottle it up."
However, the mum-of-two admitted she has no regrets about what she said on the ITV daytime show, cRead More – Source