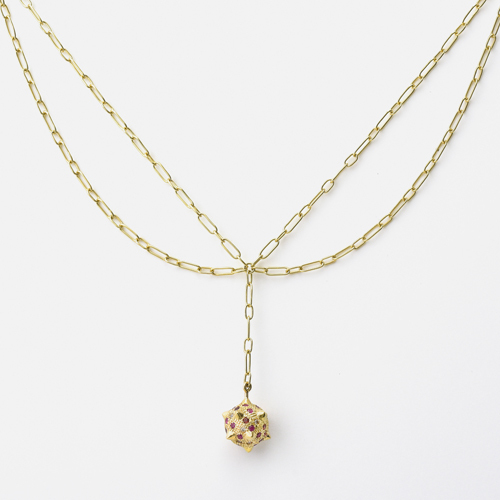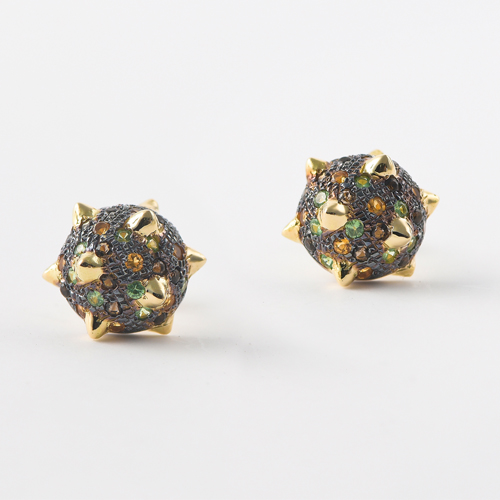 By Natalie Ball
Since 2004, Maria Kotsonis fine jewellery has been created in her studio and workshop in Nicosia, Cyprus, in collaboration with skilled local craftsmen, blending traditional techniques with latest 3-D technology. Marias work is about volume and pristine forms that she draws from the wold memory and the collective unconscious with strong references to nature and the ancient civilisations. The work also celebrates balance, originality and visual impact. The result is jewellery of impeccable craftsmanship, original design and classical aesthetic appreciated by wearers in all corners of the globe.
The spike is encountered in Nature as an accessory to many life forms. Mostly serving as a defence mechanism to protect the delicate and vulnerable; ultimately used as a weapon where the combat for survival is inevitable. By averting potential threats it beholds a protective quality and by winning a mortal combat, shares the power of the fittest.
In this collection, the spike acts as an archetypal symbol; the recollection of which awakens the primal instinct that leads us back to the source of our origin, reconnects us with all things living and finally restores us to the original state of consciousness where an eternal battle and a union of opposites, balance out; for the preservation of life itself.
Maria Kotsoni will showcase her sensual jewels at Couture London on 11th & 12th July in Read More – Source